Integrated Activation
Successful marketing activation showcases a brand across every marketing-relevant channel. We harmonize every organic, paid, social, and owned channel activation, realizing the full potential of each toward accomplishing well-defined objectives. Our unique, holistic approach to unified marketing, sales, and business operations catalyzes organization-wide initiatives that support the kind of growth that siloed marketing alone will never achieve.
Why We Do It
Established brands need more than a stand-alone marketing effort to realize growth expectations and maintain competitive advantages; they need an individualized and integrated activation plan. Our platform-agnostic approach streamlines integration of marketing, sales, and operational outcomes.
Our marketing activations move beyond simply increasing audience impressions and lead generation. We understand that the most effective marketing activations are aligned with organizational initiatives. When marketing activations increase cohesion and performance across all business units, marketing performance indicators will always follow.
What It Means
Ongoing real-time performance monitoring of marketing activations ensures optimal performance. Understanding the data necessary to target and re-market to the highest-value audience is crucial to maximizing marketing budgets. We prioritize high-touch performance monitoring as responsible stewards of client marketing budgets.
As actionable information becomes available, dedicated marketing specialists provide our clients with a competitive advantage by implementing iterative optimizations within a standard quality assurance framework that maintains brand standards and consistency. Updates to websites, martech platforms, and an organization's general infrastructure and technology ecosystem are all part of our optimization capabilities.
Testimonials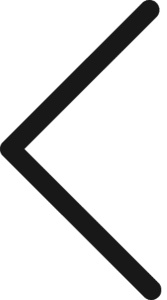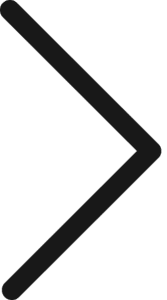 01 12
We are a growing, fast-paced restaurant company and the team at Madison Taylor Marketing has never missed a beat with us! They have helped in more ways that I can list and have made an impact on our business.
Denise J. | Communications Manager
02 12
Madison Taylor developed a brand new website for us, our old one was in dire need of an update. We did a ton of research on other firms and decided Madison Taylor was a good fit for us. We were impressed with their up-front communication and how the process would unfold, they helped us understand completely what was needed from us and how the timeline would unfold. We tested them during the process by making changes and going backwards on some of the design, but they stuck with us and were never frustrated. In the end, we worked together as a team and with their help developed a very good product. Please visit our website, www.abwdco.com to see their work.
Brad W. | Owner/President
03 12
Madison Taylor has been incredibly helpful and knowledgeable through every step of the process. From creating a logo and business cards to creating a VERY cool and user-friendly website, they've made it easy and fun, kindly implementing my feedback and desires no matter how trivial. As someone who was not taught anything about how to market herself in graduate school, I highly recommend Madison Taylor to anyone needing to get their name out there but isn't sure where to start!
Andrea L. | Owner
04 12
Madison Taylor possesses the expertise to take any business to the next level. They are knowledgeable about the latest industry trends and know what it takes to attract the ideal client to your organization. Every interaction I've had with the staff at Madison Taylor reflects their high level of professionalism and commitment to clients.
Hilary R. | Owner
05 12
Covid dealt a devastating blow to tourism in Colorado. Our friends at Madison Taylor were the first people to reach out to us with support and the kind message that "we have your backs". In addition to being knowledgeable consultants, they are compassionate people, which is a rare and valuable combination.
April C. | Owner
06 12
Our overall experience has been great. We rely heavily on their knowledge and expertise in regards to social media marketing, website design/upkeep, and SEO ranking.
Angela K. | Director of Customer and Product Support
07 12
Madison Taylor Marketing has been indispensable in our marketing efforts. They've helped us really dial in our efforts to respond to our customers efficiently. We've put forth a number of challenges and they have consistently thought outside the box in order to help us with solutions. Clearly an expert in the field and I truly enjoy working with them!
Amy N. | Director of Marketing
08 12
Madison Taylor is one of the most dynamic, innovative, and refreshing companies out there. Friendly and quick to respond, proficient and knowledgeable – this team is top-notch!
Julian M. | VP Marketing
09 12
Madison Taylor built our new website and despite some big changes in direction from our end, the final product was beautiful, functional, as well as delivered on time & on budget.
Dalton H. | Demand Generation Manager
10 12
I have worked with Madison Taylor Marketing with two brands to optimize Hubspot with a customer service ticketing system, social media management, and consulting on email marketing. They are very responsive to our requests and have put in a lot of extra time to make sure the job is done right. They keep our budget constraints in mind and show us how to best use our money in an effective way.
Marisa M. | Marketing Manager
11 12
Madison Taylor Marketing is a well-oiled marketing machine. It is readily apparent that they are a POWERFUL forerunner of the marketing industry, and the crew is well-versed in the results-driven philosophy that makes MTM such a valuable asset to their clients. Bottom line: they are invested in their clients' prosperity, and they are driven to help their clients succeed in the best way possible.
Andrew D. | Vice President Marketing
12 12
The crew have done great things for our non-profit, KidsTek. Besides developing and maintaining our website, their insights into social media marketing and event planning for us has been nothing short of stellar. I highly recommend Madison Taylor Marketing for your firm – large or small, or even a non-profit like us.
Richard L. | Executive Director