Integrated Activation
Marketing activation means more than publishing messages by deadline and measuring return on investment. When activation is integrated, it means all an organization's channels are working together seamlessly to move organizational goals forward.
Our activation team has the requisite expertise to showcase brands across every marketing-relevant channel and the experience to effectively harmonize the effort, realizing the full potential of each channel effort toward the accomplishment of well-defined objectives. This is only the basis, however, of our notion of integrated activation. Our unique approach to unifying marketing, sales, and business operations drives organization-wide initiatives that support the kind of growth that siloed marketing will never achieve alone.
Holistic Approach
Established brands need more than a stand-alone effort from marketing to realize growth expectations and maintain competitive advantages. We have built our reputation and success by planning and implementing marketing activations that impact more than just audience impressions and lead generation. Our platform agnostic approach allows us to effectively integrate marketing, sales, and operational data and outcomes. A background in corporate management and governance gives our team a different perspective of how marketing can move internal organizational change while simultaneously growing external audience reach and brand loyalty. What we bring to the table is more than
marketing expertise, making our agency a valuable partner to successful brands looking for a spark to ignite new growth.
We activate plans that impact organizational outcomes and not just marketing metrics. This is a core tenet of our activation strategy because our experience inside and outside of marketing agencies has consistently demonstrated that the most effective marketing activation takes a holistic view of the organization into account. When our activations help make every business unit function better together, the marketing performance indicators will always follow.
Iterative Optimization
Ongoing real-time performance monitoring of marketing activations ensure smart adjustments and targeting and remarketing to the highest value audience personas in external activations. We consider ourselves stewards of our client organization's marketing spend and prioritize high-touch performance monitoring. Activations adapt and evolve as actionable information becomes available, always through a standard quality assurance and approval process that maintains brand standards and consistency.
We maintain leading technology expertise so iteration capabilities apply beyond basic marketing methods. Updates to websites, martech platforms, and an organization's general infrastructure and technology ecosystem are all part of our optimization capabilities.
Testimonials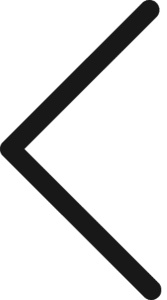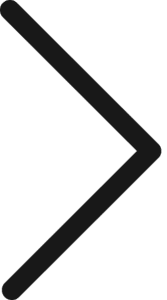 01 12
RD Fuller has been pleased with our relationship with Madison Taylor. They helped us with our rebranding and new logo. They have a great team of professionals and take time the time to understand your business. We are ready to step our marketing game up a level, and we can't think of a better partner than Aimee and her team.
Drew M. | President
02 12
Looking for a top-notch team of professional and creative marketers? Look no further. The team at Madison Taylor Marketing knows what they are doing, and has helped us raise our game considerably! They understand the unique needs of our business and are consistently working hard to deliver high-quality results time and time again. Many thanks to Aimee and her team for the great partnership and all they do for us!
Theodore G. | Director of Marketing
03 12
Covid dealt a devastating blow to tourism in Colorado. Our friends at Madison Taylor were the first people to reach out to us with support and the kind message that "we have your backs". In addition to being knowledgeable consultants, they are compassionate people, which is a rare and valuable combination.
April C. | Owner of Hotel Denver Properties
04 12
Madison Taylor built our new website and despite some big changes in direction from our end, the final product was beautiful, functional, as well as delivered on time & on budget.
Dalton H. | Demand Generation Manager
05 12
Madison Taylor Marketing has been a great agency to work with. Their knowledge of current/emerging trends and audience engagement is critical to keeping us effective/relevant. MTM has a nimble and adaptable team that can work with changing initiatives and times. This is important because it makes them a true part of our team, an agency that we can grow with and a true partner. We are always pushing boundaries and trying to optimize for the best results to reach our goals. Thank You!
Ryan M.
06 12
We enjoy the personal touch and attention we receive, combined with creative and experimental marketing ideas.
Howard B. | Chief Operating Officer
07 12
We've seen amazing growth in our organic and paid reach all directly attributed to their team. I'd recommend them to anyone looking to expand their presence online.
Steve N. | CEO
08 12
Madison Taylor is one of the most dynamic, innovative, and refreshing companies out there. Friendly and quick to respond, proficient and knowledgeable – this team is top-notch!
Julian M. | VP Marketing
09 12
Madison Taylor Marketing has been indispensable in our marketing efforts. They've helped us really dial in our efforts to respond to our customers efficiently. We've put forth a number of challenges and they have consistently thought outside the box in order to help us with solutions. Clearly an expert in the field and I truly enjoy working with them!
Amy N. | Director of Marketing
10 12
Madison Taylor has been paramount in the evolution and advancement of marketing within our organization. The professionalism is outstanding, and the level of service and in-depth knowledge is unparalleled. The entire team is a pleasure to work with and I would highly recommend their services.
Melissa S | Sr. Marketing Manager
11 12
I have worked with Madison Taylor Marketing with two brands to optimize Hubspot with a customer service ticketing system, social media management, and consulting on email marketing. Aimee is very responsive to our requests and has put in a lot of extra time to make sure the job is done right. She keeps our budget constraints in mind and shows us how to best use our money in an effective way. She made herself available for coaching for our team and created tutorials for our staff.
Marisa M. | Marketing Manager
12 12
Aimee and the crew have done great things for our non-profit, KidsTek. Besides developing and maintaining our website, their insights into social media marketing and event planning for us has been nothing short of stellar. I highly recommend Madison Taylor Marketing for your firm – large or small, or even a non-profit like us.
Richard L. | Executive Director