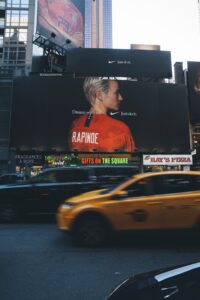 Case Study
Advertising Strategy
Overview
_____________________
Success
Compared to the previous three-month average:
LinkedIn CTR saw an 80% increase
LinkedIn CPC decreased by 44%
Facebook CTR increased by 406%
Facebook CPC saw a 26% decrease
Google CTR went up by 217%
Google CPC went down by 31%
Introduction
_____________________
Advertising Strategy
With the rapid evolution of the digital advertising industry, staying up to date about the newest methods, strategies, and tactics can prove challenging. Businesses know that successful ad campaigns require constant testing and improving variables, but they don't always know how to achieve those goals.
Having the right social media advertising strategies will ensure that ad campaigns stay fresh and continue to yield a profitable return on investment (ROI).
Proper strategies mean businesses are testing multiple audiences, closely managing analytics, meeting key performance indicators (KPIs), and keeping visuals modern and captivating.
Chapter One
_____________________
Problems
A recent client came to us about issues with their digital advertising campaigns. After analyzing their analytics, we identified the key problem variables.
The core problem we found was rooted in the creative. The advertising campaign ran for three months, with the same ad used repetitively. Not only that, but each creative refresh involved the same type of visuals, copy, and overall strategic direction. This led to a stale campaign that showed a constant decline in profitability.
One way they could have improved performance was by running intentional tests and understanding the analytics through quarterly reviews. This would have also led them to understand the importance of multiple audiences. Across all social and display platforms, the campaign only focused on a singular interests-based audience and had no adherence to best practices of social media buying. To adhere, we always recommend split testing with changes in multiple variables throughout a campaign's lifespan.
There are many unknown variables as to why an advertising campaign does not bring the desired results — showing that proper testing strategies prove valuable. Some include testing audiences, creatives, headlines, descriptions, regions, and more. If you cannot pinpoint the root of the problem, your money will surely go to waste.
Chapter Two
_____________________
Strategy
The first step in identifying our digital advertising strategy was to diagnose the problem. How you understand the shortcomings of a campaign is through analyzing the data. Removing all guesswork is the fastest way to profitability.
To do this, we had to tag the data and segment the information based on the different characteristics of this ad campaign.
Then, by analyzing that data and finding patterns in what boosted performance, we built new advertisements designed to drive engagement.
One of the best ways to find winning audiences is to create groups that have already proven to engage with your company on previous ad campaigns. These are called look-a-like audiences.
Not only did we change the targeting, but we also implemented multiple audiences to test. As the campaign progressed, we had more data to analyze and more information on which to base future decisions.
As ads continued to run, we ran various tests to determine which combinations performed the best. Understanding the different variables and noting which particular parts performed well will reveal how to properly scale advertising campaigns.
We monitored the new ads closely over the next few months, turning off campaigns that produced lower results and increasing the ad spend on the movements that produced higher results.
Chapter Three
_____________________
Results
After implementing our new advertising strategies, we saw immediate results within the first week of optimization across all social media platforms. Now that we had a better grasp of the analytics and had collected more data on the campaign, our adjustments led to significant increases in profitability.
For LinkedIn campaigns, the click-through rate (CTR) increased by 80%, while the cost per click (CPC) decreased by 44% compared to the previous three-month average.
Facebook, which has one of the most detailed analytics platforms, increased the click-through rate by a staggering 406% while decreasing the cost per click by 26% compared to the prior three months.
And the Google Ads click-through rate increased by 217%, while the cost per click rate decreased by 31% compared to the previous three months.
While it may be challenging to understand why ad campaigns are becoming stale or seeing slim margins over time, the proper analytics and numbers assessment will prove essential. The more data points and variables you have to work with, the more hyper-targeted your social media advertising strategies can become.
Here When You Need Us
Have questions? Looking for more expertise? Ready to take the next step?
Download Advertising Strategy