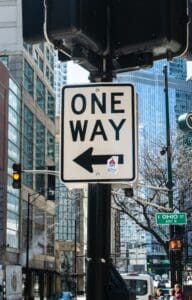 Case Study
Inbound Marketing
Overview
_____________________
Success
Increased marketing qualified leads by an average of 34% YoY for three years
Increased inbound leads from 0 to an average of 320 per month
Increased organic website traffic by 120% the first year, and 198% the second year
Marketing ROI remained at 100% for three consecutive years
Of 50 top-tier targeted keywords, we've maintained first-page organic placement of 39 keywords for over two years
Gained 20% market share since the beginning of our engagement
Introduction
_____________________
Inbound Marketing
Inbound marketing remains an elusive process for many companies. Yet, the process remains vital for aligning content with specific customer needs to drive long-term growth. Companies can target their preferred audience through inbound marketing while avoiding the common shortfalls of disruptive messaging strategically.
With a strategic inbound marketing approach, we help brands convert prioritized leads by providing information they seek without the guesswork. Our case study shows how we optimized a company's marketing ROI by redefining lead generation processes, customer engagement, and strategically marketing competitive selling points.
Chapter 1
_____________________
Problems
In this business case, the client asked our agency to increase marketing qualified leads, organic website traffic, and marketing ROI as top-tier goals. They also wanted to earn first-page organic search placement for competitive targeted keywords and establish clear value propositions against legacy, global technology providers.
We began our effort by assessing the quality of marketing qualified leads (MQLs) and the acquisition process, determining the overall query-based interests of the targeted audience, and the likelihood and feasibility of conversion. Our research also showed that the company's marketing team primarily generated leads from trade shows, suggesting a potentially significant opportunity for an inbound marketing strategy.
Through further investigation, we discovered that part of the MQL quality issues originated from overly broad paid advertising campaigns, with a small percentage of leads linked to organic website traffic.
Our team planned to help address this issue by optimizing the company's website content by researching and strategizing top-tier targeted keywords to achieve first-page organic search placements for multiple landing pages.
Focused on implementing an organic marketing approach to identify potential customers while reducing unnecessary costs from ineffective paid campaigns, we aimed overall to provide the company with a modern, high-performing website to accompany a lead-generating inbound marketing strategy, giving it a competitive advantage over legacy global technology providers.
Chapter 2
_____________________
Strategy
Our team worked closely with the company to implement a combination of tried-and-true marketing methods to improve its site performance. We focused on establishing an effective content marketing strategy while reducing ad spending, building an inbound marketing pipeline from scratch, and growing lead generation from zero to hundreds per month.
We achieved this by consistently creating and publishing top-quality, branded, and relevant content tailored to the preferences of the company's target audience. Our team published the prepared content across platforms owned by the company, including social media accounts and the official website, broadening the organic outreach.
Our team bolstered content strategies with a targeted email marketing approach. We nurtured inbound generated leads by conducting research and offering relevant educational value while steering away from short-term sales tactics.
The team provided timely content catered toward proactively addressing specific consumer issues, offering bottom-of-the-funnel messaging aimed at providing leads with relevant and practical solutions that garner confidence.
We refined the company's social media content to raise overall brand awareness while establishing a robust online presence that positions the business among industry leaders. Our team improved the company's online search ranking by making strategic use of top industry SEO terms and cross-referencing them with those found on top-performing competitor sites.
The company's on-page and technical SEO was optimized accordingly to target audience preferences toward driving more site traffic.
Next, we performed a thorough analysis of the company's existing landing pages to assess the potential challenges faced by site users. Our team developed strategic value-based points based on a systematic breakdown of web page elements, which significantly increased overall MQL generation and conversion.
Finally, we combined our developed online marketing approach with the company's effective offline event lead generation strategies to provide a seamless experience for users throughout their buyer journey across all channels.
Our experts collaborated with the company's sales team to establish a systematic lead nurturing strategy to guide customers per specific personas and buyer stages.
Chapter 3
_____________________
Results
We implemented the comprehensive inbound marketing strategy and monitored the results from the collaboration over three years and were highly pleased with the results. Our tailored marketing approach led to a significant increase of marketing qualified leads by an average of 34% YoY throughout the partnership.
Our team's refined web strategy increased inbound leads from zero to 320 per month, with a steady increase in organic site traffic at 120% the first year and 198% the following year. The company's overall marketing ROI exceeded 100% for three consecutive years, with 39 of 50 top-tiered target keywords maintained for first-page placements.
We helped the company gain a 20% increase in market share through our collaborative efforts in shifting business priorities by replacing paid campaigns with organic inbound marketing that optimized lead nurturing initiatives. The results remain consistent and show long-term efficiency in driving MQLs and conversions.
Here When You Need Us
Have questions? Looking for more expertise? Ready to take the next step?
Download Inbound Marketing