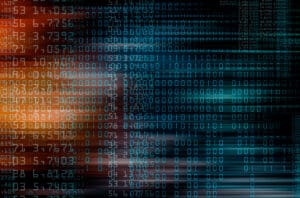 Case Study
Software as a Service
Overview
_____________________
Success
Marketing ROI of 300% over 12 months
Leads increased by 84% YoY
Customers increased 49.4% YoY
Customer retention increased by 26%
Landing page conversion rate went from 7.29% to 17.44%
Lead source diversification led to an average cost per lead decrease of 39%
Introduction
_____________________
Software as a Service
The software-as-a-service (SaaS) industry has absolutely exploded in recent years, fueled by the ubiquity and accessibility of technology. Now that computers and smartphones are in every home and in every hand, it makes a lot of sense to outsource a lot of your technological needs to a third-party provider and access their services via the internet.
In the SaaS industry competition is fierce, and it's difficult to stand out in a constantly evolving landscape. Here's how we helped one SaaS client build the perfect platform for their marketing efforts.
Chapter 1
_____________________
Goals
We started with a comprehensive examination of the client's needs, their customer base, and their business objectives. With their knowledge and our expertise, we came up with a list of priorities to ensure that their platform was acquiring leads effectively, spending money wisely, and serving their customers well:
Informed marketing decisions: ensuring that all marketing decisions are led by informed metrics, data, and overall company alignment.
Company alignment: when marketing doesn't effectively communicate with sales, it hampers production, customer service, leadership, and more. By looking at marketing as part of an overall strategy that reaches into different areas of expertise, we could not only grow smartly, but more effectively.
Brand alignment: every interaction that a prospect or customer has with the client should reinforce the brand message. Our goal was to ensure that each touchpoint, whether it's coming from marketing or not, is aligned with the company.
Quality lead generation: the goal wasn't pure volume. We didn't want to just create leads because we could, but be thoughtful about the types of leads we were curating in order to ensure they were the right fit for a long-term partnership. We also wanted to ensure that any lead could be cared for in the long term with the same level of excellence as existing partnerships.
Increased retention: a customer kept is much less expensive than a customer gained. We needed to ensure that maintaining a relationship with current customers was just as high a priority as generating new customers.
Building communities: software with the best user sentiment typically have the highest retention rates. We wanted to give their customers and advocates the tools and marketing they needed to effectively grow their users and outreach.
Chapter 2
_____________________
Strategy
When helping this client build their marketing strategy, we wanted to start from the ground up. The first step was foundational excellence — building a strong foundation with a focus on aspects like brand guidelines, buyer personas, buyer journey, website, etc.
We also needed to implement proper reporting protocols before starting. In order to assess performance and establish effective campaigns, we needed to have the right measurement and analytics tools in place.
The next step was a focus on marketing and sales alignment. When both sides work together, marketing coordinates with sales to ensure the right leads are attracted and nurtured through the sales funnel. This collaboration also ensures both teams are working with the same, effective messaging and personas. Feedback and insight from both sides are exchanged and calibration happens organically. We needed to establish processes and procedures so both sides could work together effectively and share accountability for company objectives.
With the groundwork laid, we could start building campaigns. Having already established company and marketing goals, we started creating initiatives to drive results in those specific areas. For example, in order to grow users to one million over the course of one year, we used collaborative marketing campaigns with key partners to increase usership. To increase brand sentiment, we recommended select PR campaigns. For targeting new, qualified leads, we implemented lead scoring, rating, and nurturing systems along with lead generation tactics for different stages of the marketing and sales funnel.
Chapter 3
_____________________
Results
Our client's marketing ROI, always a difficult KPI to maintain, held steady at 300% for the first 12 months of our relationship.
Leads also increased significantly. Overall leads were up 84% year over year, with marketing-qualified leads up 42.6% and sales-qualified leads up 66% — we weren't just generating more leads, we were bringing in better quality leads at the same time.
This success in marketing translated directly into customers. The total number of customers increased by 49.4% year-over-year, with retention rising by 26% in the same span.
Thanks to an optimized website, landing page conversion rate more than doubled, rising from 7.29% to 17.44%. We also noticed an increase in lead source diversity — with more channels contributing to the funnel, lead cost dropped by 39%.
The SaaS world is a difficult one to compete in. As a relatively new industry, it's subject to many rapidly changing norms and best practices. But with solid fundamentals and a core understanding of the key tenets of marketing, we were able to deliver strong, sustainable results for our client.
Here When You Need Us
Have questions? Looking for more expertise? Ready to take the next step?
Download Software as a Service