Deliberate Creative
People form an initial impression of a brand in less than a second. They're making snap judgments based on the creative presentation of an organization. Every visual component, from the website to emails, social media profiles, and print collateral, needs to reflect intentionality.
Our creative development keeps the organizational relationship with its audience front and center. Perception is reality, and organizational brand reality depends significantly on the audience reaction to your creative. We produce deliberate creative to authentically convey your brand values and forward your overarching organizational goals and marketing strategy.
Strategic Development
Our creative experts have the chops to build your creative foundation from the ground up or optimize a strong foundation. Immersing in organizational creative starts for us with building a comprehensive set of brand standards, encapsulated in a professional brand guide, or taking the requisite time to fully understand existing standards and usage. Our team can evaluate existing brand creative against internal mission and values to ensure consistency, audit against the best that the competition has to offer, and measure target audience reaction and resonance. We provide consultation and activation plans for organizations with internal creative capacity, or we can develop and execute needed creative optimizations on a project-basis. Our foundational creative work not only drives marketing return and sales growth, but provides connection points internally and externally that build brand loyalty and facilitate the creation of brand evangelists.
The process that follows foundational work never loses touch with the purpose of our engagement. Beyond connecting with the audience, we understand bottom-line goals. This is what truly sets our creative process apart. We operate in an area that exists beyond the realm of flashy marketing. Our creative integrates design elements, color theory, and user experiences that take intentional strategy and infuse it into brand representations, wherever they are presented. Simple aesthetic appeal is not enough to drive consistent growth for established brands.
Brand Guardians
Websites, advertising, social media, email, print collateral, video collateral, presentation materials, and event marketing are all areas of expertise that we activate for global brands. When we initiate a project for a new client-partner in any area, it always begins by laying the groundwork for successful collaboration. Establishing points of contact, communication strategies, project criteria, benchmarks, deadlines, and performance metrics are key. Our production process includes internal quality assurances and external verifications of everything that we do, and our client approval process ensures nothing goes out to the world without the appropriate greenlighting.
In the end, our objective is to integrate with every organization we partner with so that we operate as an extension of the organization, not as a vendor. When it comes to creative activation, this means that our team is both brand champion and guardian, working tirelessly to enhance and protect brand reputation.
Best-in-class technology utilization ensures that everything we're producing meets exacting standards. Our commitment to platform agnosticism ensures that no matter where in the digital sphere our client organizations are working, we have the ability to create, support, and supplement their initiatives.
Testimonials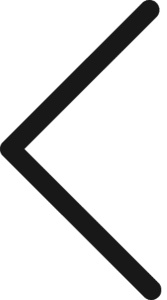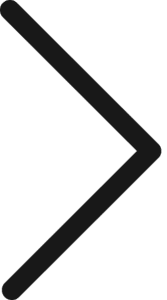 01 12
RD Fuller has been pleased with our relationship with Madison Taylor. They helped us with our rebranding and new logo. They have a great team of professionals and take time the time to understand your business. We are ready to step our marketing game up a level, and we can't think of a better partner than Aimee and her team.
Drew M. | President
02 12
Looking for a top-notch team of professional and creative marketers? Look no further. The team at Madison Taylor Marketing knows what they are doing, and has helped us raise our game considerably! They understand the unique needs of our business and are consistently working hard to deliver high-quality results time and time again. Many thanks to Aimee and her team for the great partnership and all they do for us!
Theodore G. | Director of Marketing
03 12
Covid dealt a devastating blow to tourism in Colorado. Our friends at Madison Taylor were the first people to reach out to us with support and the kind message that "we have your backs". In addition to being knowledgeable consultants, they are compassionate people, which is a rare and valuable combination.
April C. | Owner of Hotel Denver Properties
04 12
Madison Taylor built our new website and despite some big changes in direction from our end, the final product was beautiful, functional, as well as delivered on time & on budget.
Dalton H. | Demand Generation Manager
05 12
Madison Taylor Marketing has been a great agency to work with. Their knowledge of current/emerging trends and audience engagement is critical to keeping us effective/relevant. MTM has a nimble and adaptable team that can work with changing initiatives and times. This is important because it makes them a true part of our team, an agency that we can grow with and a true partner. We are always pushing boundaries and trying to optimize for the best results to reach our goals. Thank You!
Ryan M.
06 12
We enjoy the personal touch and attention we receive, combined with creative and experimental marketing ideas.
Howard B. | Chief Operating Officer
07 12
We've seen amazing growth in our organic and paid reach all directly attributed to their team. I'd recommend them to anyone looking to expand their presence online.
Steve N. | CEO
08 12
Madison Taylor is one of the most dynamic, innovative, and refreshing companies out there. Friendly and quick to respond, proficient and knowledgeable – this team is top-notch!
Julian M. | VP Marketing
09 12
Madison Taylor Marketing has been indispensable in our marketing efforts. They've helped us really dial in our efforts to respond to our customers efficiently. We've put forth a number of challenges and they have consistently thought outside the box in order to help us with solutions. Clearly an expert in the field and I truly enjoy working with them!
Amy N. | Director of Marketing
10 12
Madison Taylor has been paramount in the evolution and advancement of marketing within our organization. The professionalism is outstanding, and the level of service and in-depth knowledge is unparalleled. The entire team is a pleasure to work with and I would highly recommend their services.
Melissa S | Sr. Marketing Manager
11 12
I have worked with Madison Taylor Marketing with two brands to optimize Hubspot with a customer service ticketing system, social media management, and consulting on email marketing. Aimee is very responsive to our requests and has put in a lot of extra time to make sure the job is done right. She keeps our budget constraints in mind and shows us how to best use our money in an effective way. She made herself available for coaching for our team and created tutorials for our staff.
Marisa M. | Marketing Manager
12 12
Aimee and the crew have done great things for our non-profit, KidsTek. Besides developing and maintaining our website, their insights into social media marketing and event planning for us has been nothing short of stellar. I highly recommend Madison Taylor Marketing for your firm – large or small, or even a non-profit like us.
Richard L. | Executive Director