Deliberate Creative
An innovative, intentional creative has the power to transform the mind of a consumer in a matter of seconds. Whereas data provides fuel for a successful marketing campaign, a brand's creative is the vehicle that provides the traction to move in a desired direction.
Strategic Development
Designed to deliver results for a wide range of creative needs, the agency provides consultation and activation plans for organizations with internal creative capacity, and it also develops and executes needed creative optimizations on a project-basis. The foundation of the agency's creative work not only drives marketing return and sales growth, but it also provides internal and external connection points that build brand loyalty and facilitate the creation of brand evangelists.
Once a strong creative foundation is established, Madison Taylor Marketing collaborates with clients to execute the vision. The agency's experts not only develop a creative that connects with the target audience, but they also ensure that the creative generates the traction needed to drive growth and achieve results. The agency's dedication to developing intentional creatives that deliver is what distinguishes Madison Taylor Marketing as an industry leader that is committed to client success.
Brand Guardians
Websites, advertising, social media, email, print collateral, video collateral, presentation materials, and event marketing are all areas of expertise that Madison Taylor Marketing activates for global brands. When a project is initiated for a new partner in any area, the agency's professionals always begin by laying the groundwork for successful collaboration. Establishing points of contact, communication strategies, project criteria, benchmarks, deadlines, and performance metrics is key.
In the end, Madison Taylor Marketing's objective is to integrate itself within client-partner operations and visions, so the agency functions as an extension of the organization, not as a vendor. Best-in-class technology utilization ensures that everything produced meets exacting standards. The agency's commitment to platform agnosticism ensures that no matter where clients work, Madison Taylor Marketing has the ability to create, support, and supplement their initiatives.
Testimonials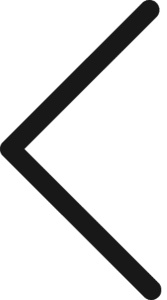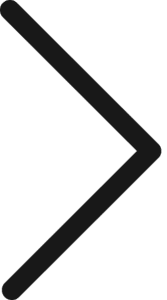 01 12
Our overall experience has been great. We rely heavily on their knowledge and expertise in regards to social media marketing, website design/upkeep, and SEO ranking.
Angela K. | Director of Customer and Product Support
02 12
Madison Taylor Marketing is a well-oiled marketing machine. It is readily apparent that they are a POWERFUL forerunner of the marketing industry, and the crew is well-versed in the results-driven philosophy that makes MTM such a valuable asset to their clients. Bottom line: they are invested in their clients' prosperity, and they are driven to help their clients succeed in the best way possible.
Andrew D.
03 12
We have been working with Madison Taylor for a little over a year now and have been very impressed with everything they do for us. They are a full-service agency that truly goes above and beyond to make their clients' lives easier.
David A. | Marketing Manager
04 12
Social media management can be daunting! This team of pros makes it look easy, though! From the top down, from Aimee, Chris, Aaron – everyone knows their stuff. Their knowledge base, critical thinking skills, and marketing expertise have begun to turn my 48-hour days back to 24 again! I highly recommend them if you want to get out in front of the pack and be seen and heard!
Mary B. | Owner/Broker
05 12
RD Fuller has been pleased with our relationship with Madison Taylor. They helped us with our rebranding and new logo. They have a great team of professionals and take time the time to understand your business. We are ready to step our marketing game up a level, and we can't think of a better partner than Aimee and her team.
Drew M. | President
06 12
Madison Taylor Marketing has been indispensable in our marketing efforts. They've helped us really dial in our efforts to respond to our customers efficiently. We've put forth a number of challenges and they have consistently thought outside the box in order to help us with solutions. Clearly an expert in the field and I truly enjoy working with them!
Amy N. | Director of Marketing
07 12
Taylor Madison developed a brand new website for us, our old one was in dire need of an update. We did a ton of research on other firms and decided TM was a good fit for us. We were impressed with their up-front communication and how the process would unfold, they helped us understand completely what was needed from us and how the timeline would unfold. We tested them during the process by making changes and going backwards on some of the design, but they stuck with us and were never frustrated. In the end we worked together as a team and with their help developed a very good product. Please visit our website, www.abwdco.com to see their work.
Brad W. | Owner/President
08 12
Aimee and the crew have done great things for our non-profit, KidsTek. Besides developing and maintaining our website, their insights into social media marketing and event planning for us has been nothing short of stellar. I highly recommend Madison Taylor Marketing for your firm – large or small, or even a non-profit like us.
Richard L. | Executive Director
09 12
Madison Taylor Marketing has been a great agency to work with. Their knowledge of current/emerging trends and audience engagement is critical to keeping us effective/relevant. MTM has a nimble and adaptable team that can work with changing initiatives and times. This is important because it makes them a true part of our team, an agency that we can grow with and a true partner. We are always pushing boundaries and trying to optimize for the best results to reach our goals. Thank You!
Ryan M.
10 12
We have been working with the terrific team at Madison Taylor for a few months now. Most recently – we challenged them to completely re-brand all of our print marketing collateral, and we were not disappointed. The team proved to be very thorough and professional, and the results were amazing! I recommend Madison Taylor to any organization that is seeking a professional agency with a personal touch.
Charlie K. | Founding Partner
11 12
We've seen amazing growth in our organic and paid reach all directly attributed to their team. I'd recommend them to anyone looking to expand their presence online.
Steve N. | CEO
12 12
Madison Taylor has been paramount in the evolution and advancement of marketing within our organization. The professionalism is outstanding, and the level of service and in-depth knowledge is unparalleled. The entire team is a pleasure to work with and I would highly recommend their services.
Melissa S | Sr. Marketing Manager