Comprehensive Creative
A brand's creative is the vehicle that provides the traction to move campaigns forward. Our creative capabilities cover the entire spectrum, from simple graphic design to commercial-grade video production. Every effort begins with the understanding that creative assets represent more than surface aesthetics; they must authentically convey brand values, connect with consumers, and make an impact — all while advancing overarching organizational goals and strategies.
Why We Do It
We take pride in partnering with clients to deliver creative strategies and assets that span a variety of consumer experiences. Dedicated experts evaluate creative standards against brand values to ensure consistency, and assets are audited against the best that the competition has to offer.
We collaborate with clients to realize visions. Our experts develop assets that connect with the target audience. Our dedication to intentional creative development that delivers results is what distinguishes Madison Taylor Marketing as an industry leader.
What It Means
Brand guides, standards, logos, websites, digital advertising, social media, email design, print collateral, video production, presentation materials, and event marketing assets are all areas of expertise that we activate for global brands. We do it all to seamlessly integrate so we can function as an extension of our client organizations.
Our team is both brand champion and guardian, working tirelessly to build, enhance, and protect brand reputation. Our commitment to platform agnosticism ensures that we can create, support, and supplement clients' initiatives no matter where clients are marketing.
Testimonials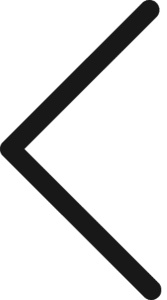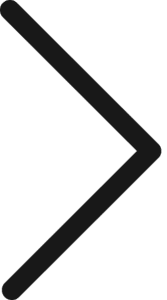 01 12
Madison Taylor has been paramount in the evolution and advancement of marketing within our organization. The professionalism is outstanding, and the level of service and in-depth knowledge is unparalleled. The entire team is a pleasure to work with and I would highly recommend their services.
Melissa S | Sr. Marketing Manager
02 12
The crew have done great things for our non-profit, KidsTek. Besides developing and maintaining our website, their insights into social media marketing and event planning for us has been nothing short of stellar. I highly recommend Madison Taylor Marketing for your firm – large or small, or even a non-profit like us.
Richard L. | Executive Director
03 12
Madison Taylor Marketing is a well-oiled marketing machine. It is readily apparent that they are a POWERFUL forerunner of the marketing industry, and the crew is well-versed in the results-driven philosophy that makes MTM such a valuable asset to their clients. Bottom line: they are invested in their clients' prosperity, and they are driven to help their clients succeed in the best way possible.
Andrew D. | Vice President Marketing
04 12
Looking for a top-notch team of professional and creative marketers? Look no further. The team at Madison Taylor Marketing knows what they are doing, and has helped us raise our game considerably! They understand the unique needs of our business and are consistently working hard to deliver high-quality results time and time again. Many thanks to the team for the great partnership and all they do for us!
Theodore G. | Director of Marketing
05 12
Madison Taylor built our new website and despite some big changes in direction from our end, the final product was beautiful, functional, as well as delivered on time & on budget.
Dalton H. | Demand Generation Manager
06 12
Social media management can be daunting! This team of pros makes it look easy, though! From the top down, from Aimee, Chris, Aaron – everyone knows their stuff. Their knowledge base, critical thinking skills, and marketing expertise have begun to turn my 48-hour days back to 24 again! I highly recommend them if you want to get out in front of the pack and be seen and heard!
Mary B. | Owner/Broker
07 12
Madison Taylor is one of the most dynamic, innovative, and refreshing companies out there. Friendly and quick to respond, proficient and knowledgeable – this team is top-notch!
Julian M. | VP Marketing
08 12
We enjoy the personal touch and attention we receive, combined with creative and experimental marketing ideas.
Howard B. | Chief Operating Officer
09 12
Madison Taylor possesses the expertise to take any business to the next level. They are knowledgeable about the latest industry trends and know what it takes to attract the ideal client to your organization. Every interaction I've had with the staff at Madison Taylor reflects their high level of professionalism and commitment to clients.
Hilary R. | Owner
10 12
We are a growing, fast-paced restaurant company and the team at Madison Taylor Marketing has never missed a beat with us! They have helped in more ways that I can list and have made an impact on our business.
Denise J. | Communications Manager
11 12
Our overall experience has been great. We rely heavily on their knowledge and expertise in regards to social media marketing, website design/upkeep, and SEO ranking.
Angela K. | Director of Customer and Product Support
12 12
I have worked with Madison Taylor Marketing with two brands to optimize Hubspot with a customer service ticketing system, social media management, and consulting on email marketing. They are very responsive to our requests and have put in a lot of extra time to make sure the job is done right. They keep our budget constraints in mind and show us how to best use our money in an effective way.
Marisa M. | Marketing Manager