Comprehensive Creative
A brand's creative is the vehicle that provides the traction to move campaigns forward. Our creative capabilities cover the entire spectrum, from simple graphic design to commercial-grade video production. Every effort begins with the understanding that creative assets represent more than surface aesthetics; they must authentically convey brand values, connect with consumers, and make an impact — all while advancing overarching organizational goals and strategies.
Why We Do It
We take pride in partnering with clients to deliver creative strategies and assets that span a variety of consumer experiences. Dedicated experts evaluate creative standards against brand values to ensure consistency, and assets are audited against the best that the competition has to offer.
We collaborate with clients to realize visions. Our experts develop assets that connect with the target audience. Our dedication to intentional creative development that delivers results is what distinguishes Madison Taylor Marketing as an industry leader.
What It Means
Brand guides, standards, logos, websites, digital advertising, social media, email design, print collateral, video production, presentation materials, and event marketing assets are all areas of expertise that we activate for global brands. We do it all to seamlessly integrate so we can function as an extension of our client organizations.
Our team is both brand champion and guardian, working tirelessly to build, enhance, and protect brand reputation. Our commitment to platform agnosticism ensures that we can create, support, and supplement clients' initiatives no matter where clients are marketing.
Testimonials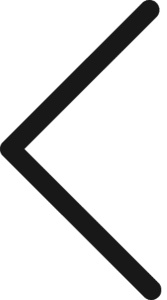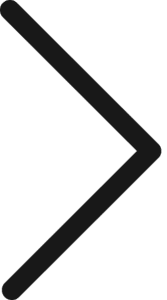 01 12
We have been working with Madison Taylor for a little over a year now and have been very impressed with everything they do for us. They are a full-service agency that truly goes above and beyond to make their clients' lives easier.
David A. | Marketing Manager
02 12
Our overall experience has been great. We rely heavily on their knowledge and expertise in regards to social media marketing, website design/upkeep, and SEO ranking.
Angela K. | Director of Customer and Product Support
03 12
Madison Taylor Marketing has been indispensable in our marketing efforts. They've helped us really dial in our efforts to respond to our customers efficiently. We've put forth a number of challenges and they have consistently thought outside the box in order to help us with solutions. Clearly an expert in the field and I truly enjoy working with them!
Amy N. | Director of Marketing
04 12
Madison Taylor built our new website and despite some big changes in direction from our end, the final product was beautiful, functional, as well as delivered on time & on budget.
Dalton H. | Demand Generation Manager
05 12
RD Fuller has been pleased with our relationship with Madison Taylor. They helped us with our rebranding and new logo. They have a great team of professionals and take time the time to understand your business. We are ready to step our marketing game up a level, and we can't think of a better partner than Aimee and her team.
Drew M. | President
06 12
Covid dealt a devastating blow to tourism in Colorado. Our friends at Madison Taylor were the first people to reach out to us with support and the kind message that "we have your backs". In addition to being knowledgeable consultants, they are compassionate people, which is a rare and valuable combination.
April C. | Owner of Hotel Denver Properties
07 12
We enjoy the personal touch and attention we receive, combined with creative and experimental marketing ideas.
Howard B. | Chief Operating Officer
08 12
We are a growing, fast-paced restaurant company and the team at Madison Taylor Marketing has never missed a beat with us! They have helped in more ways that I can list and have made an impact on our business.
Denise J. | Communications Manager
09 12
Madison Taylor has been incredibly helpful and knowledgeable through every step of the process. From creating a logo and business cards to creating a VERY cool and user-friendly website, they've made it easy and fun, kindly implementing my feedback and desires no matter how trivial. As someone who was not taught anything about how to market herself in graduate school, I highly recommend Madison Taylor to anyone needing to get their name out there but isn't sure where to start!
Andrea L. | Owner
10 12
We have been working with the terrific team at Madison Taylor for a few months now. Most recently – we challenged them to completely re-brand all of our print marketing collateral, and we were not disappointed. The team proved to be very thorough and professional, and the results were amazing! I recommend Madison Taylor to any organization that is seeking a professional agency with a personal touch.
Charlie K. | Founding Partner
11 12
Madison Taylor Marketing is a well-oiled marketing machine. It is readily apparent that they are a POWERFUL forerunner of the marketing industry, and the crew is well-versed in the results-driven philosophy that makes MTM such a valuable asset to their clients. Bottom line: they are invested in their clients' prosperity, and they are driven to help their clients succeed in the best way possible.
Andrew D.
12 12
"The Madison Taylor Marketing team are consummate professionals who continually exceed our expectations in quality, delivery, and customer service. Their leadership and vision are second to none, and their guidance will be invaluable for your business. It is truly a pleasure to work side-by-side with a company that leads with integrity and care."
Matthew P. | Sr. Product Marketing Manager