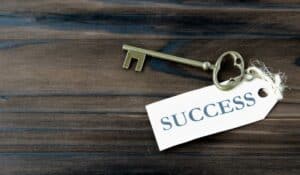 10 Keys to a Successful Corporate Event
In our last post, we discussed why holding a corporate event could be so important to your business' marketing strategy. But deciding to hold an event is just one part of the process. You also need to know how to make it successful.We've done the grunt work for you and compiled a list of our ten best strategies.
Use effective invitations
In the days of yore — you know, like the 80's — invitations had to be sent by snail mail. E-mail invitations are now the norm and there are a number of programs and websites that can do most of the work for you. To make the process simple for everyone involved, also be sure to use automated online registration to the event.
Send out personalized e-mails
The last thing you should do is send out a generic e-mail to your invitees. Customize each e-mail invitation to target a group's specific interests. This will dramatically increase your response rate.
Manage your invitations
In order to throw a successful corporate event, you'll want to have an idea of how many people are attending. This will allow you to tailor certain parts of the event. On top of that, proper management will provide you with other important details like unopened invitations or ones that have been bounced back.
Create a great website
You already know how critical it is for your business to have its own website. Well, when you're sponsoring an event, it's just as important that the event also have its own website. This will give attendees a place to go for more information and help you spread the word even further.
Utilize surveys before the event
It might sound strange to distribute surveys before the event occurs. These surveys are different, however. They are meant to ask questions that can help you decide some of the details of how the event will be set up and what will be featured. This actually gets the attendees involved with the planning to a certain extent.
Automate administrative tasks
Prepping for an event manually is a colossal waste of time. Stuffing envelopes, entering data, creating reports, telephone surveying … all of these processes and many more can be automated with the use of software systems. This will allow you to focus on more important details (like going home to your spouse).
Automate payments
Many people don't carry cash anymore and God forgive you if you attempt to accept checks. Seriously, does anyone even know what a check is these days? You can opt for credit card machines, but a simpler method may be to use a smart phone app and card reader that allows you to swipe a debit or credit card.
Pay attention to detail
Don't just "wing it" and let the chips fall as they may. Meticulous planning will ensure a more successful corporate event. The more attention you give to the details, the higher quality you can expect at the event.
Utilize surveys after the event
Once the event has concluded, it's important to provide surveys to those who attended. This will give you an opportunity to learn what people liked and didn't like to make your next event even better. As a bonus, you'll make each attendee feel important and continue communication for future endeavors.
Analyze your data
For this final strategy, you must compile all of the information you've learned from the event and analyze it. A good evaluation will lead to improved future events. You can even compare one event against another to determine more closely where you went right and where you went wrong, and then use that information to improve even more.Holding a successful event can lead to more prospects and great opportunities. Follow these ten strategies and your next event may just be your best one yet!
Here When You Need Us
Have questions? Looking for more expertise? Ready to take the next step?