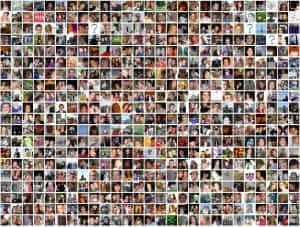 10 Killer Strategies for Facebook
So, you have developed a business Facebook page. Now what? We've put together ten strategies on how to use Facebook to your best advantage.
Get a Custom Facebook URL
Once you hit 25 fans, you can set a custom url so that people can easily find you and you can easily market your page. Just go to 'Edit Page' while on your business page. Then click on the 'Basic Information' tab on the left side. About three categories down there is an option to "Create a username for this page". Click on that link and follow the instructions. Be sure that the username that you want is perfect, as you only get one shot to do this.
Add Facebook to Your Site
Add a widget to your site by clicking here and capturing the code to place on your site. You can also add an image and just link directly to your Facebook page.
Use Contests
Using Facebook as the main platform put together a contest. This can be anything that fits in with your business but make sure that you promote it through other marketing avenues, like blast emails, and then have them go to Facebook in order to participate. Drawing for a cool prize like an iPad also work great.
Link it Everywhere
Include it in your email signatures, sales collateral, advertising material, postings on other blogs or Facebook pages. Anywhere that you can add it, do.
Invite Them
If you have their email address, shoot them a quick email announcing your page and ask them to join you. Ask clients and customers to share your page with others. You can even import everyone in your email contacts and send an invitation right through Facebook. Just go to 'Edit Page' while on your business page. Then click on the 'Resources' tab on the left side. From there click the link "Tell Your Fans" then follow the prompts.
Use a Like Gate
A like gate is a page that is placed over your Facebook page and requires that people click 'Like' before they are able to see the content. This needs to make people want to be a part of the page and tell them explicitly to like you. An example of this type of page is Coca Cola's Facebook.
Keep it Fresh
Constantly add fresh, relevant content to your page. Don't regurgitate things from your website, but make it useful and definitely develop a personality in your posts.
Encourage Discussion
Ask questions that can elicit a quick response, like "What is one word that describes ___________________". Use polls. Ask for your fans opinions and advice. Then, always reply back to all comments to further the conversation.
Promote Sharing
Get people to share your Facebook page by incorporating an offer or coupon only available to fans of your page. This can be part of your like gate. Once a person clicks "Like" the next page to pop up is a thank you page with the offer or coupon. There should also be a "Share" button so that people can share their awesome deal and page with their friends. Voila; you're viral.
Use Facebook Ads
Facebook ads are extremely cost effective AND targeted. They work just like Google Adwords, where you pay per click. If you want to only promote to boys between the ages of 19 and 29, who live in Denver, who are fans of Star Wars, you simply define those demographics by clicking on "Promote with An Ad" on the right column when you are on your page.
Here When You Need Us
Have questions? Looking for more expertise? Ready to take the next step?