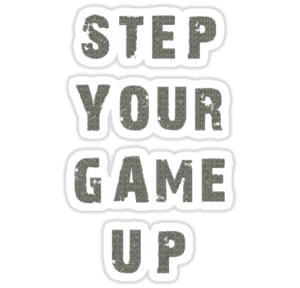 10 Tips to Up Your SEO Game
What can happen in a single minute? Amongst other things, 571 websites can be created, 2 million Google searches can be performed, 1.8 million "likes" occur on Facebook, and 278K tweets are posted. And those stats are from two years ago.
With numbers like those, it's easy to become overwhelmed and lost in the shuffle. Sticking with the same old marketing and SEO strategies  just isn't going to cut it anymore; it's time to step up your game. The following 10 simple tactics will help you assemble a game plan to more efficiently and effectively attract and engage your target audience.
1. Put the Reader First
One of the biggest mistakes that businesses make is in putting too much emphasis on stuffing their content with keywords and too little emphasis on the value of the content to the readers. You must consider the topics that are most important to your consumer audience, then build your content and keywords around those ideas. This will allow you to naturally draw visitors to your page and improve your search engine rankings.
2. Take Advantage of Google's Keyword Planner
Take the guesswork out of your content's keywords. Google's Keyword Planner works to help you generate keywords and see just how competitive they really are.
3. Set Up Pages on Social Sites
In addition to engaging with customers via social media, businesses should be interested in taking advantage and ownership of the various pages within these platforms. For starters, make sure that your "about" section is as detailed and accurate as possible. Next, consider what your audience might like to see. Perhaps they're interested in upcoming events, videos, or reviews. Complete these pages accordingly.
4. Have a Strategy for Internal Linking
Internal links can add to the overall credibility of the various pages within your website and can significantly boost your keyword and search engine rankings. As you plan your content, look for ways in which you can naturally link back to previous posts and other information within your site.
5. Pay Attention to Your Site Search Data
It's a good idea to regularly review the words and phrases that your site's visitors are typing into your internal search bar. This will clue you into what is most important to your customers during any given period of time, enabling you to develop more compelling content and keywords.
6. Be Aware of Competitor Strategies
Although you certainly don't want to be a copycat of your competitor's websites, you should be aware of what they are doing right and strive to emulate some of these tactics — both on and off their company pages.
7. Set Up A Google Local Listing
Location plays a significant role in search engine rankings. Because of this, it's important that you take a few moments of your time to set up a Google Local listing. When consumers in your area conduct a search for the types of goods and services that you offer, your locally recognized business will be pushed up higher in their results window.
8. Encourage Reviews & Engage with Customers
Positive reviews will give your business's search results more prominence and credibility. Be sure to thank customers for their positive remarks and address any negative reviews with tact and concern for consumer interests.
9. Use Schema Mark-up
Schema takes your search engine results and "bedazzles" them. Relevant photos, reviews, and details will appear in the text beneath the URL in the search result, which will yield a higher click rate.
10. Optimize for Mobile
Because so many consumers are conducting searches via mobile devices, it is imperative that your site is optimized to deliver the best mobile user experience possible.
Need some help executing your SEO strategy? Let us help you get the ball rolling. Madison Taylor Marketing is passionate about deploying the latest and greatest SEO tactics so that businesses like yours can enjoy the highest level of success.
Here When You Need Us
Have questions? Looking for more expertise? Ready to take the next step?