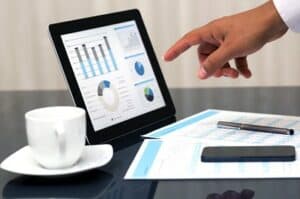 3 Ways Marketing Can Raise Your Business Money
It's no secret that we could all use more money. Okay, maybe not Oprah or Robert Downey Jr., but most of us. And in a business, it takes money to make money.
Raising money can be a tricky ordeal, especially when your business is first starting out or isn't well-known yet. It takes time to garner the attention of investors who can help take you into the stratosphere of success.
While we often focus on how marketing can help you attract more customers, certain techniques can also assist you with getting attention from investors. To get you started, here is a quick 3-step marketing plan focused on attracting investors to your company:
Step 1: Send an E-mail Pitch
While it may seem surprising, the initial contact between an investor and a company looking to raise money is often an e-mail pitch. Unfortunately, most individuals and businesses are inundated with countless e-mails, especially investors with a lot of money burning a hole in their proverbial pockets. The biggest problem is often the wait. Some investors are obviously going to turn you down or simply never respond. If they don't respond, then you must sit and wait because there's no way to be sure if they've even opened the e-mail. Perhaps it went into a junk mail folder or they're really backlogged. This is bound to happen, so we suggest the use of an app call Yesware. This is a Google add-on that will let you know if a message has been opened and read. By knowing that your e-mail has been read but didn't garner any interest, you can refine your approach to make your message more palatable in the future.
Step 2: Track Your Progress
You probably don't want to hear this, but unless you get really lucky, finding an investor is probably going to be a somewhat long journey, no matter how good your product or service is. Just look at Pandora, for example — its founder was rejected more than 300 times before finally hitting the right investor. Due to the process being such a commitment, you need to utilize customer-relationship management software to help keep track of your progress. Pipedrive is one such piece of software. It features a simple user interface, plus drag-and-drop functionality. With it, you can track pretty much anything you can imagine, from your initial introductions and possible interest to negotiations and cash received. Which means that you'll be able to track your progress before your very first deal and after the ball starts rolling.
Step 3: Have a Presentation Prepared
Before you begin sending out feelers to potential investors, be sure that you have a presentation ready to go. If not, then you'll appear unprofessional and you'll have lost your chance to impress. The initial presentation they expect will typically be very short, usually consisting of nothing more than a handful of slides. What you'll need to do is figure out which slides need to be cut. Some of this may come down to trial and error, which means that you'll want to track this information as well. This can be done quite easily with the PandaDoc platform. Among other things, this platform allows you to track exactly which slides are being viewed and for how long, so that you can quickly decide which slides can be excised.
Landing an investor who can funnel money into your business is like getting a B-12 shot with adrenaline mixed in for good measure. Many companies wouldn't be where they are today without such investors. By utilizing the above marketing steps, you'll increase your chances of finding that perfect investor … or two … or three.
Here When You Need Us
Have questions? Looking for more expertise? Ready to take the next step?