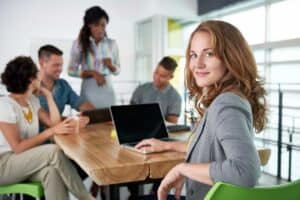 4 Reasons To Get Expert Social Media Marketing
Running a business takes a lot of time and hard work. While you know that you need to be marketing your brand, then, you might struggle to find the time to get the word out about your products and services. Wouldn't you rather be able to spend your time focusing on doing what you do best and letting someone else handle the work of social media marketing? If you've been giving any thought to recruiting a professional social media marketing expert, you're not alone. Read on to see some of the many reasons why a growing number of businesses are making the decision to go this route.
Lack of Interest in Social Marketing
The primary reason why SMBs elect to hire social media marketing professionals is that they don't have any desire to do it themselves. While these business owners understand that social media is everywhere and is, therefore, a necessary evil, they don't want to have anything to do with it. If you're using Facebook, Twitter, Instagram, or other platforms just because you HAVE to, your audience will be able to tell. You need someone who is passionate and excited about social media in order to build a following and find success in this arena.
Being Overwhelmed
Another common problem that SMBs face when thinking about social media marketing is that they simply become overwhelmed by everything that needs to be done. In order to do well with an online audience, businesses need to build pages that are updated with fresh, new content on a regular basis. The social media account needs to be informative and representative of the brand's personality. A mix of text, images, videos, and other content needs to be used throughout the page. Fans and followers need to be able to get fast answers to their questions and quick responses to their comments and complaints. All of these tasks keep getting added to an ever-growing "To Do" list, and most business owners never find the time to tackle them. If your business is feeling overwhelmed by everything that must be taken care of in order to create and maintain a flourishing social media account, it may be time to call in the pros. An expert will know what needs to be done and when, and will have the ability to give every step the time and attention it deserves.
Lack of Expertise
In your business, every employee has their own specialty. Business owners and managers are great leaders. Accountants excel at crunching numbers. Salespeople close deals. Why, then, would you expect anyone to handle your social media marketing unless they were an expert in that specific area? In order to get the very best results, you need to put the person or people who are best qualified for the job, and this means working with a professional social media marketer.
Better Things to Do
As a business owner, your list of daily tasks and duties is probably a mile long. While social media marketing is certainly important, though, it may not be highest up on your list of priorities. You've got dozens of other things that you need to take care of in order to keep your business up and running on a daily basis. If this rings true for you, there's a good chance that you could significantly benefit from hiring a social media expert. A qualified team of social media marketing professionals can make sure that your brand is able to connect with your audience while ensuring that your time is freed up to take care of your own responsibilities.
Does your business need some professional social media marketing help? Don't hesitate to reach out to the team at Madison Taylor Marketing to get started today.
Here When You Need Us
Have questions? Looking for more expertise? Ready to take the next step?