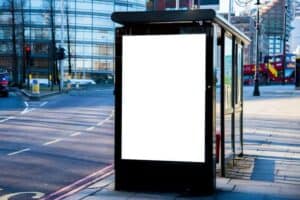 5 Branding Mistakes Companies Need To Avoid
Branding is the lifeblood of any company, whether you're a small business just starting out, a mid-sized business learning to navigate the waters, or an enterprise with hundreds or thousands of employees, so it's absolutely essential that you get it right. When done correctly, branding allows consumers to forge personal connections with the companies they interact with, establishing passion, excitement, satisfaction, trust, and loyalty.
Making a mistake with your company's brand, though, can alienate your customers and cause you to miss out on numerous business opportunities. Of course, the only way to avoid major blunders is to study them. Today, we will be exploring six major branding mistakes that others have made in the past so that you can take measures to ensure that history doesn't repeat itself with your own brand.
Inconsistency
If you take away the word "McDonalds", consumers will still recognize the golden arches. If you take away the word "Target", people will still recognize the iconic, red bullseye. Why is that? These and other major businesses have really nailed down the basic tenet of all branding: consistency. Whether you're looking at a sign on the road, print ad, television commercial, website, Facebook profile, or awitter account, you'll always see uniformity and consistency in the brand's logo, coloring, fonts, and overall messaging style. Because consumers know what to expect, they feel they can identify with and trust these brands. Inconsistency, on the other hand, breeds feelings of confusion and mistrust, and could cause your company to fail.
Fickleness
Styles are constantly evolving and trends come and go, but that doesn't mean that you have to change your branding each time a new design trend arises. Yes, you want to make sure that your brand image is fresh and modern, but not at the risk of appearing wishy-washy or fickle. Losing your identity while pursuing the hottest new thing will make it hard for your existing and prospective customers to get a true feel for who you are or to connect with your company on a personal level.
Drastic Changes
There's nothing wrong with wanting to give your brand a facelift, but don't stray too far from your roots. It wasn't too long ago that Gap decided to deviate from the logo that made it famous in the first place, and people were not happy. Customers hated the logo redesign so much that Gap reverted to its old style within a matter of days. People want to feel like your brand is something they can recognize and count on, so don't stir the pot too much all at once. Subtle changes will be much better received.
Applying Your Brand Too Liberally
Just because you CAN attach your brand name to any product doesn't mean that you SHOULD. People get weirded out when you try to align your brand with a product that doesn't seem to jive with your company image. Colgate once tried to launch a line of TV dinners, which truly confused consumers (microwaveable meals by a toothpaste company?!) and Hannah Montana once attempted to sell "her" own line of cherries, which made people feel like the Disney sensation was getting a little too greedy. Think twice before applying your brand to a product, and make sure that it makes sense!
Global Indifference
In the age of the Internet, branding and marketing can go viral very quickly, so it's important to consider how your branding will come off to customers throughout the world. Even if you're a U.S.-based company, you don't want to tick off a nation on the other side of the globe by using an image or slogan that is considered to be hugely offensive. It's just bad for your image.
What branding mistakes has your company made, and what struggles do you have with your branding? We'd love to hear about it and help you to formulate a strategy for establishing a strong, trustworthy brand image for your business today.
Here When You Need Us
Have questions? Looking for more expertise? Ready to take the next step?