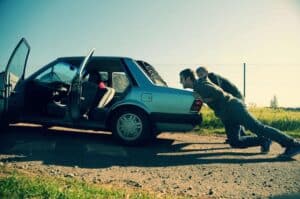 Marketing Techniques that Impact Your Business
When developing your company's marketing strategy, you have a ton of great s**t to choose from. There's email marketing, video channels, pay-per-click, blogging, white papers, live events, and so much more. If you align yourself with the right marketing allies, there's almost no limit as to what you can accomplish.
Of course, that doesn't mean you can't make a misstep along the way. In fact, even with social media and other such marketing platforms at their disposal, businesses tend to make a marketing "faux pas" every now and then, wasting a great deal of time, money, or both. What can you possibly do to make sure this doesn't happen to you? TO start with, we implore you to check out these five huge marketing blunders and avoid them at all costs!
Aggressive Telemarketing
Quite frankly, one of the worst things you can do is cold call potential customers. People these days are connected via mobile phones like never before, and receiving a sales call is the last thing they want. Many companies that used to rely on outbound calling have learned that drawing in customers is a much more effective way to conduct business. Plus, you get yelled at a lot less.
Lack of an Irresistible Offer
If you want customers to frequent your business, it is imperative that you offer them something they simply can't resist. There are dozens, maybe even hundreds, of businesses out there that are similar in one way or another to yours. You need to take steps that will help you stand out from the crowd, and one effective way to do this is to provide prospects with a special offer or spectacular product that they not only want, but absolutely need.
Groupon
Yes, it is true that many consumers LOVE sites like Groupon. The deals there can be a real steal. The problem is that these customers will often take up an offer that leaves the business with almost no profit margin, and then you never hear from them again. We understand that it can be an enticing endeavor, and it has worked out for some companies here and there, but your marketing muscle would be better spent elsewhere, as far as we're concerned.
No Trademark
In a lot of ways, a company's brand is its lifeblood, and this is why it is essential that you protect it at all costs. The first thing you'll want to do is register your trademark so that your brand is protected. This will prevent you from being forced to start over from scratch when someone decides to steal your brand as their own. Protecting your brand from the get-go is a lot easier than fighting to get it back later on.
Car Wraps
If you were to look up "tacky marketing" in the dictionary, you might expect to find the picture of a car wrap. Okay… to be fair, some car wraps definitely work… but typically this is only true when the company is local and handles some type of mobile business, such as HVAC repair, pest extermination, house painting, etc. The bigger issue here is that car wraps are expensive, and if you go with a cheap one, it won't take long before it peels and cracks. We probably don't have to say that this won't attract people to your business.
Looking for the best ways to give your marketing strategy a shot in the arm? Reach out to Madison Taylor Marketing and we'll find the best plan that works for you. In the meantime, check out our Inbound Marketing How To Guide and get started today!
Here When You Need Us
Have questions? Looking for more expertise? Ready to take the next step?