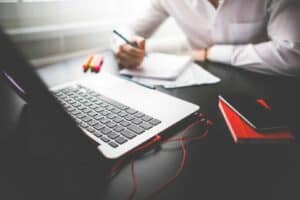 5 Quick Tips to Improve your Marketing Prowess
The ad game has always been fast-paced, but digital marketing forces marketing professionals to remain alert and on their toes more than ever before. With the blink of an eye, consumer trends in the online world tend to evolve and shift, and new technologies and platforms can arise that can be a distraction from your ultimate goal: obtaining more leads and making sales. Having a solid plan in place will help you stay abreast of digital marketing changes while also staying focused on building a strong consumer audience and boosting your business. Here are a few tips for building a smart digital marketing plan of your own:
Perfect Your Web Design
Regardless of what's going on with social media and digital marketing trends, all things will point consumers back to your website. For this reason, your site needs to be on point from top to bottom. Make sure that your website is clear, focused, and free of clutter. It should be easy to navigate and feature an array of unique, stellar content that meets the needs of your target audience. CTAs should be prominent and lead to effective landing pages. Finally, the whole site should be optimized for mobile so that users can access your pages regardless of what device they're using.
Track Your Progress
What's the point in trying to step up your digital marketing game if you're not even going to track your progress and performance? You can't improve your marketing and branding if you don't know where your weaknesses are, so it's critical that you run analytics on your website, CTAs, landing pages, content, social media accounts, etc. in order to see what's working and what isn't.
Choose Your Keywords Wisely
We all know that using appropriate keywords can be a huge help in boosting SEO – especially on Google! On the flip side of things, though, using the wrong keywords may direct the wrong customers to your website, resulting in high bounce rates. Don't just pick keywords willy-nilly and hope for the best. Instead, take the time to research the terms and phrases that your audience is most likely to use when seeking out your products or services. Once you've settled on the right keywords, use them in context and use them sparingly. Stuffing your pages full of these key terms is distracting, annoying, and overly "salesy". This will cause you to lose out on business opportunities and may even get flagged as spam.
Play the Field
When it comes to digital marketing, there's no reason why you should have to commit to one method of reaching your target audience. While you don't want to spread yourself too thin, you will increase your odds of being found and connecting with the right people if you establish an online presence in multiple locations. Find out which social media platforms your prospective customers are using and meet them where they are. Link your blogs and other content to your social media accounts to expand your sphere of influence.
Be Patient
Remember that building up a consumer audience and improving SEO doesn't just magically happen overnight. You will need to invest some time into establishing your social media presence, creating excellent content, analyzing which types of content are getting the most response, and fine-tuning your marketing strategy. With time and perseverance, you will see results.
Regardless of what's going on in the digital world, make sure that you always keep your head in the game and remember what's most important. Keeping these five tips at the forefront of your mind will make sure that you stay focused and reach your goals. Need some help creating and executing a digital marketing plan? Reach out to the experts at Madison Taylor Marketing today.
Here When You Need Us
Have questions? Looking for more expertise? Ready to take the next step?