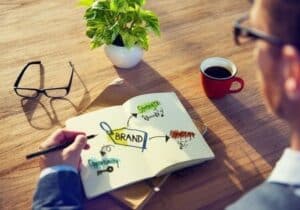 5 Spirited Ways to Build Brand Awareness
You've heard it all before…
"A business' brand is everything." "Without branding, your company will never be very successful." "Your brand is your company's lifeblood."
We're not here to repeat those things (in part, because we just did). Instead, we'd like to take a look at some inventive, spirited ways that you can build brand awareness within your company and out in the online ether, where making a name for yourself is absolutely essential for your bottom line. You may be aware of some of these, or perhaps most, so you can look at this as either fresh knowledge or a refresher course:
Create a Fun Persona
No one likes a stick in the mud, and potential customers definitely don't want to do business with one. While it's important that you convey a professional business savvy, you should also come across as fun and down-to-earth. Take the Most Interesting Man in the World, for example. Dos Equis Beer found a way to make their spokesperson fun, and the result is thousands upon thousands of memes that advertise their product, all free of charge.
Hold a Social Media Contest
Everyone loves to win free stuff. Contests conducted on social media sites like Facebook and Twitter have proven to be very successful. The type of contest you choose to learn is up to you, or as a joint decision made between yourself and a reputable marketing company. Popular contests include submitting photos and videos that feature your brand in some way. Not only can such an image or video be used in a future marketing effort, but the creators are likely to share their efforts with their family and friends on social media. And you know what that means — more exposure for your brand!
Give Away Something for Free
The only thing people like better than being given the opportunity to win free stuff is to be given free stuff without lifting a finger. What you give away may not be as exciting as a prize you can offer to a single person, but it's something that everyone can grab and enjoy. Even if it's just a pen or keychain, if you stick your brand on it and give it away, you'd be shocked at how many people will be exposed to your company and check you out, even if it's only out of curiosity. If possible, put your website address on there, too.
Build Partnerships with Others
Companies have a tendency to search our their competitors, spy on what they're doing, and then either emulate them or avoid their mistakes. There's nothing wrong with that tactic at all; businesses have been doing that since Ugg and Ogg opened up the first wheel-making businesses (those are made-up cavemen names, btw… no need to Google them). However, what businesses often don't consider is that partnering with businesses that would complement yours is a great way to build your brand even faster by utilizing another company's customers. Just make sure that they're a reputable company. You know… like yours!
Design an Infographics
In the world of online marketing, an infographic can be extremely valuable. It can explain a process about your brand, provide details about a product's features, or even shows statistics that help to explain why your brand is something they should be paying attention to. Whether you design it yourself or pay an expert to do it, the right kind of infographic may get endlessly shared online, allowing your brand to grow.
Here When You Need Us
Have questions? Looking for more expertise? Ready to take the next step?