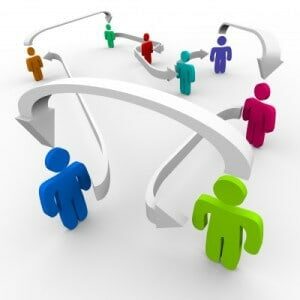 5 Ways to Utilize Your Fans Through Social Media
Gone are the days when advertising alone was enough to get your message heard. Now more than ever people want the information they want, when they want it, and from sources they trust. Not only is social media a great way to have constant, non-invasive contact with your customers that isn't considered "spam", it allows your biggest fans to share your message for you. With consumers trusting recommendations from their peers 92% of the time as opposed to trusting ads only 33%, it is time to get your customers marketing for you.
Here are five great ways to incorporate social media into your marketing initiatives while getting your fans to spread the word and pick up some new fans in the process.
Make it Interesting
Posting great information is vital to your marketing and social media efforts. But people like to compete. They like to share their opinions. They like to engage. Encourage all of those things by implementing more than just posts. To encourage competition, ask customers to submit ideas for your next commercial and ask your following to vote on it. Add polls to ask what future products or services you should offer or how to make them better. To engage your audience, think about what they like and post about it to encourage them to share. Here at Madison Taylor Marketing we like to do Work Mix Fridays where we share some of the music playing in the office.
Reward Your Biggest Fans
The customers that are always bringing you new customers, sharing your content and all in all singing your praises are the one you want to keep happy. Reward them with special perks, discounts, invite them to sit in on focus groups, etc. Then share it. Sing their praises right back to show others that they can be a part of the cool club too. An excellent example of this is Fox televisions "Fan of the Week". The fan that engages the most on show specific social media gets to the be the fan of the week.
Community Involvement
People want to get involved in the community and LOVE companies that do too. Partner with a local cause that your company feels strongly about and create a lasting relationship. Encourage your fans to get involved for some free product or services and encourage them to let their friends in on it too. For example, if you are a local brewery and feel passionate about the environment, combine them for an awesome marketing campaign. You could partner with local agencies that work to clean and maintain local wilderness and recruit volunteers. For every time someone signs up to volunteer they get a coupon for your beer and a chance to win concert tickets, sporting event tickets or beer for an entire year.
Make it an Exclusive Club
Encourage people to be your super fans by giving them something they can't normally get. One shining example of this is the artist Pitbull. For his most recent album release he harnessed the power of social media and fans to get a lot of attention. If a fan shared a message on Facebook or Twitter they were able to listen to the album before it was even released. Bonus – share and have three or more of your friends to hit up the website, you get to unlock three bonus tracks.

Know What You're Doing
The best strategy is to have a strategy. Don't keep your social media outside of your other marketing initiatives – have them all work together. Take a look at everything you have going on and brainstorm how to make it have a bigger impact by using social media. Get creative. Try different things. Just be sure to test along the way so that you know what is working and what isn't.
Here When You Need Us
Have questions? Looking for more expertise? Ready to take the next step?