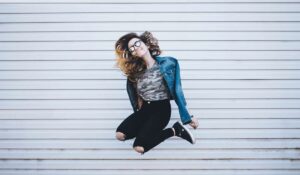 6 Ways to Market with a Small Budget
The economy is unpredictable, and market trends even moreso. Nonetheless, businesses are spending more on marketing than ever. According to a 2018 CMO survey by Deloitte, Duke University, and the American Marketing Association, marketing budgets are expected to grow in the next year and reliance on marketing analytics is up by 30 percent.
Unfortunately, some companies don't have the budget to pour into marketing. It's a vicious cycle — budgets are tight because growth is slow, but growth won't increase without marketing. Luckily, there are some baby steps you can take to boost your marketing reach without breaking the bank.
Prepare an Elevator Pitch
An "elevator pitch" is called that because you should be able to explain your business in a unique and compelling way in the time it takes to ride an elevator with someone. Every encounter you have in a personal or professional setting is a potential lead, and you need to be able to pitch quickly and effectively.
Engage with Influencers
If you don't have a social media presence, you need one — the world of social media is too big and too influential to ignore.
Once you have your accounts set up and running, start looking for influencers in your space and engaging with them. Write comments, like posts, and find similar larger players in that social media space. You might not get noticed right away, but making yourself more visible in your target market's eyes can only help.
Good Old-Fashioned Networking
Eventbrite and Meetup have tons of events listed for conferences, seminars, and other events that will be filled with other business owners and professionals in your market. You can filter for events that are local and free or low-cost, and take the time to make yourself known to as many people in your area and market as you can.
Use LinkedIn, Especially for B2B
According to a Hubspot survey, LinkedIn was almost three times more effective at visitor-to-lead conversion than Twitter and Facebook, especially for B2B clients. LinkedIn is less cluttered by classic social media content like pictures of babies and status updates, so marketing messaging is more able to cut through and stand out.
Take the time to invest in LinkedIn content, both the quantity and the quality, and post more of whatever's working. If you can get CTAs mixed into your social content, all the better!
Use Your Customers To Make More Customers
We're talking, of course, about a referral program — they're everywhere, and they work. People who are referred to a new product or business from a friend are more likely to trust the referral, more likely to buy, and have a higher lifetime value than customers found through other channels.
Incentivize both parties — current customers get a coupon or cash back for generating a successful referral, and new customers get a discount if they reference the friend that referred them.
Everyone Likes Free Stuff
Offering a free low-end product or service will draw potential customers in, start a conversation, and generate a lead, all while saving on marketing costs. You don't have to offer the best, most expensive thing you do for free, just enough to convince them of the value of your work.
These steps take time and effort, but they're a good way to make progress toward better recognition, more leads, and more business. This kind of communication can be crucial to help you market your business before you have the money to spend on big marketing campaigns.
Here When You Need Us
Have questions? Looking for more expertise? Ready to take the next step?