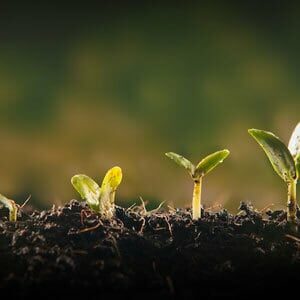 7 Reasons to Rebrand Your Business Now
You don't have to be a marketing genius to understand that branding is an essential part of the game at every single level of success. If your business hasn't branded itself, there's very little chance that you're going to be more than mildly successful no matter what else you bring to the table through your products and services.
For some businesses, there comes a time when they've branded themselves but then lost control of that brand. It's no longer viable, it's been damaged in some way, or it simply no longer relevant to the company's overall mission. Or, perhaps something new and exciting has happened, and a new brand needs to be developed to take full advantage of it. The trick sometimes, however, is to know when new branding needs to be done.
Here are seven reasons why it may be time to rebrand your business:
Merger
Merging with another company, no matter which one retains the most control or will have the most influence, is the perfect reason to rebrand yourself. Use this opportunity to really dig in to how you want to present your company to the world – a strong, well-thought-out plan could put you on top of the competition before you know it.
Acquisition
Acquiring a new business is typically treated the same way that a merger would be in most situations. You want to celebrate the acquisition and treat it as a success right out of the gate – after all, you grew your business strategically, and you want to share that success with the world!
Negative Attachments
There are times when certain businesses become attached to negative sentiments or events that can bring them down very quickly. Whether you're at fault or if you simply experienced a "wrong place, wrong time" sorta thing, rebranding can help turn around the negative thoughts people may have about your business.
New Leader
If you've hired a new CEO or filled a similar role in your company, it may be time to consider rebranding. This new leader may have her own thoughts and ideas on how the business should present itself, and rebuilding your brand could turn out to be a perfect way to take advantage of this new insight.
Out-of-Date Logo
The styles, colors, and shapes that people are attracted to change over time, and a company's logo certainly isn't immune to this phenomenon. Once you've redesigned your logo into something more modern and "in touch," which even big corporations like Starbucks and Apple have done, you'll need to rebrand yourself to take full advance of the new design.
Logo Attracting the Wrong Audience
Even if your logo isn't out-of-date, it could be attracting the wrong type of audience to your products and services, which can limit your ability to sell to a variety of people. If you find this happening on a regular basis, you'll want to redesign the logo as described above, and then start rebranding the company.
Mission Has Been Outgrown
Mission statements often change over time in response to company events and to the world itself. When you find yourself changing your business's mission statement, it's a good time to rebrand and let people know that you either stand for something or have simply evolved the statement.
Building a successful brand doesn't just take hard work – it takes finesse and a deep understanding of marketing. Put your trust into the team at Madison Taylor Marketing, and we can help get your new brand out to the masses or rebuild an existing one that needs a little work.
Here When You Need Us
Have questions? Looking for more expertise? Ready to take the next step?