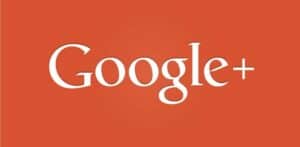 7 Ways to use Google+ In Your Marketing
It almost seems as if a new social media marketing tool pops up in the online landscape every week. Some of them falter or take a long time to get off the ground while others are instantly a hit. The latter describes the rise of Google+, which has proven itself to be an indispensable, and possibly even essential, part of a company's social media strategy. While Google+ isn't necessarily the place to spend a lot of your social media efforts, it's a great tool for Search Engine Optimization. This is because Google+ is, well, you know … owned by Google
How can you take advantage of Google+ to improve your business' marketing savvy? You can start by following these 7 techniques:
Technique #1: Use Appropriate Keywords and Links on Your "About" Page
Many businesses don't seem to understand the importance of a Google+'s About page. This is often the place where visitors will first learn the nitty-gritty about your company. You can talk about what you offer, your dedication to customer service, how long you've been in business, and anything else you'd like to convey. To make the most out of the About page, include some relevant keywords and link back to other areas of your website for specific services or needs.
Technique #2: Post Consistently and Optimize
If you don't post on a consistent basis, you're going to connect with very few potential customers. We're not saying to go hog-wild and post every five minutes; just make sure that you have a relatively routine schedule of creating posts. And these posts should be optimized for SEO to improve your company's reach.
Technique #3:  Stay Connected with Google+ Events
The use of Google+ Events has proven to be a virtual goldmine in staying connected with intended audiences. This functionality allows you to create customized invitations revolving around parties, webinars, work functions, etc. to anyone, even people who don't use Google+. Plus, not only do these Events easily sync with Google Calendar where they automatically appear once a confirmation has been received, Google+ also allows you to send out invites to Google+ Hangouts.
Technique #4: Search Out Relevant Users and Engage Them
Google+ is a well-organized community, one that allows you to engage with fellow users. What you want to do is search out potential audiences and engage them in their conversations. The most efficient way to achieve this is by connecting through Google+ shared circles directory and/or by using its in-depth search functionality.
Technique #5: Set Up Google Authorship
For a while now, Google has been going after webmasters and bloggers by enticing them with SEO benefits. This is done through the use of Google Authorship which, over time, will identify you as a trustworthy source of quality content. Signing up will improve your business' chances of appearing in search results, standing out in those results, and increasing the awareness of your overall Google+ profile page.
Technique #6: Use Google+ in Conjunction with Blogging
Having a blog these days is a no-brainer. No matter what industry your company is in, you should have an ongoing blog that talks about various subjects related to that industry. This will keep your company's name circulating in the ether known as the Internet. By connecting your blog to your Google+ profile via the rel="author" HTML tag, you're allowing Google to know that you are the author of your blog's content., which can help potential customers connect to you more efficiently and help you stand out more on search results.
Technique #7: Take Advantage of Reviews
This isn't really a technique that you can go out and do on a whim, but it's important to be aware of it to understand the importance of positive word-of-mouth. Google+ gives its users the opportunity to write up reviews about businesses, products, services, etc. Now those reviews are starting to be included in search results. So you want to do whatever you can to ensure that each customer's experience is a positive one, as it can have an exponential effect on success or failure.
Social media tools are becoming the life's blood of many businesses seeking true success. Google+ simply gives you one more way to increase familiarity with your intended audience. If you're not already using it, don't delay even one more day! To help you on your way, here are some additional Google+ resources, and of course we can help.
Here When You Need Us
Have questions? Looking for more expertise? Ready to take the next step?