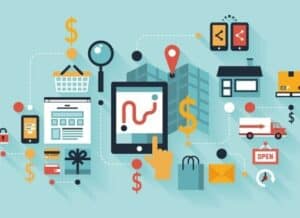 7 Website Design Missteps You Must Avoid
With so much emphasis being placed on the quality of business websites, you'd think that today's enterprises  would have the design process down to an exact science. Unfortunately, we see many companies that continue to make the same poor design choices, time and again. If this is the case for you, your business could be missing out on opportunities to reach and connect with consumers in a very big way.
So what types of web design mistakes could be holding your company back? For maximum success, here are seven common design pitfalls to avoid:
1. Holding Your Audience Hostage with Flash Intros
While Flash intros were considered cutting-edge technology back when the Internet was first taking off, their novelty has worn off and people are sick of them. While having a Flash Intro is bad enough (with some rare exceptions), you're only making things worse for yourself if users don't have the option to skip the intro. Most people will quickly navigate away from a page that forces them to sit through a Flash intro, thus resulting in lost business opportunities.
2. A Website Fully Tricked-Out in Flash
Once again, we repeat: Flash is the way of the past. The year is 2016 and it's time to move on. Not only will a Flash website seriously date your business, but it will also prevent many users from being able to access your site at all. This is especially true of anyone using a device running on iOS, which is a major detriment to your mobile reach.
3. A Website That's Not Mobile-Friendly
Because the majority of adults employ smartphones and other mobile devices for practically everything they do (yes, there's an app for that!), it's absolutely critical that your website is designed with mobile in mind. Consumers who navigate to a website on their mobile devices and find difficulty in loading pages or accessing information due to a lack of mobile optimization will quickly navigate away and take their business elsewhere.
4. Failure to Confirm Receipt of Customer Inquiries and Contact
Consumers appreciate having the ability to reach out to businesses through contact information forms or email addresses. This ensures that they're able to connect with you in order to voice concerns, ask questions, and more. People become frustrated, though, when they take the time to type out a long message and have no way of knowing if it was actually received on your end. It's important to offer a confirmation notice or email to provide this reassurance and encourage continued communications.
5. A Total Lack of Contact Information
Even worse than failing to acknowledge customer inquiries is not allowing for them at all. If a customer has to work hard to find out where you're located or how to get in touch with you, you're going to lose their business. Make sure that your contact information is readily available and easy for users to find.
6. Not Including Site Bookmarks or Favorites
A consumer may visit your site and find something that he or she would like to return to look at later in order to make a buying decision. If it's too difficult for users to find their previous searches or favorite items, though, they may give up and go elsewhere. It's a good idea to make it possible for users to bookmark or "mark as favorite" specific areas of your site so that they can quickly find it later and even share it with others.
7. Being Too Generic
Creating an immediately recognizable brand image that is unique to your business is essential in web design. The last thing you want is to use a site template that screams "generic website theme". This will give readers a negative first impression of your company and will also make it impossible for them to associate your brand with a specific logo, imagery pattern, or color scheme.
Here When You Need Us
Have questions? Looking for more expertise? Ready to take the next step?