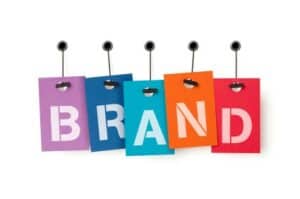 Building a Strong Brand Identity
Your company's brand is, arguably, its most valuable asset. Every business wants their brand to be recognized, because with recognition comes integrity and profit. And once your brand has been identified by a customer, it's in their minds forever.
Many companies don't seem to take the time to really think about what their brand will mean, or even should mean, to customers. They want customers to purchase their products or enlist their services, but if your brand hasn't been defined, you could be missing out on considerable profits as people unfamiliar with your company may not understand what you're all about.
This may sound complicated, but it's really not. In fact, here are five steps that you can follow that will allow you to build a strong brand identity that will resonate with customers:
1. Create a Vision Statement
This is, very simply, a one sentence representation of what you aspire your company to be in the future. We don't mean to concentrate on how big you want your company to be in 5-10 years, or even how profitable. When developing your vision statement, consider what makes your business unique, identify your most important products and/or services, imagine how customers describe your brands, and yes, where you'd like your business to be in five years. To give you an example, Amazon's vision statement is: "Our vision is to be Earth's most customer-centric company; to build a place where people can come to find and discover anything they might want to buy online."
2. Create a Mission Statement
A mission statement, of course, is a statement that defines the overall purpose of your company. You don't want this to be a complex ideal. Rather, you want it to be straightforward and simple. Focus on information such as the needs of the market and how your business will meet those needs, the guiding principles that define your business, and the reasons behind a customer choosing your product over that of a competitor. Some mission statements can be a bit long, but to give you an example of how a short statement can be effective, just look to a statement that IBM once came up with: "Operating a safe and secure government."
3. Create an Essence
This may seem a little cheesy, but if you can define your brand's essence, you could find yourself flourishing. A company's essence taps into the emotions that your customers may feel about your product — the emotions you want them to feel. This will describe your company's heart, soul, and spirit, preferably in only one word, maybe two. One of the best examples is from Disney: "magical."
4. Create a Personality
You definitely want your brand to have a personality. This places human characteristics on the brand so that it becomes identifiable with the potential customers you're trying to attract. In fact, your brand's personality will reflect that of your potential customers. Perhaps your company is lighthearted or all-business. Maybe it's down-to-earth or matter-of-fact. It is up to you to decide, and your future business could very well count on it. For example, Apple is generally known as "young and hip."
5. Create a Positioning Statement
Last, but not least, is your brand positioning statement. For this, you need to define what makes your product or service unique, and how it will benefit potential customers. This is typically written in one or two sentences and considers several elements, such as what type of persons you are speaking to, what your brand promises are, the type of market that your product or service serves, and how your brand differs from the competition. One of the best examples comes from Zipcar: "To urban-dwelling, educated techno-savvy consumers, when you use Zipcar car-sharing service instead of owning a car, you save money while reducing your carbon footprint."
Building a strong brand identity should be the goal of every business. If you follow this plan and not falter, you may find that more people will recognize your company than you ever thought possible.
Here When You Need Us
Have questions? Looking for more expertise? Ready to take the next step?