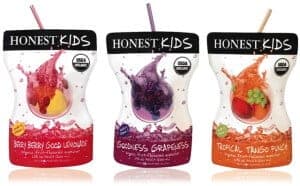 Business Lessons From My Kids
Having two kids (a daughter who's 9 and a son who's 6), I am affected by them in every way. If you have children or know someone who does, you know that they are infectious little creatures that make you bend to their will and adore them entirely through the whole process. The other thing that happens is that you start to see things through their eyes – the way they see the world and how you wish the world would be for them.So, this got me thinking about how my experiences with my children have affected my attitude towards business. At the end of the day, the things that I am trying to instill in them are the things that I try to practice every day and sometimes struggle with. So here are the lessons that I am still learning.
Say You're Sorry
This is a concept that I am still working with them on – and really working on myself. As a human being it is incredibly difficult to swallow your pride, admit that you were wrong and apologize. This is not something that any one of us enjoys, but we feel a thousand times better once we do it. In business, we are too quick to shift the blame, make excuses or ignore a problem when instead we should remember that we need to say sorry and just move forward. Plain and simple.
Be Kind
Treat your neighbor, as you would have them treat you. That includes everyone that you meet – people on the street, board members, janitors, colleagues, and rivals. Everyone. One thing that a colleague taught me was that you should never be too busy or important to be kind to people. And people will respect and remember you for it.
Tell The Truth
I have seen the definition of the truth altered by businesses in so many ways – and you have too. This is where I am going to sound like a child, but hey, I think that the world should be fair and that people (because that is what a business really is) should be honest. That includes your advertising, customer service, sales process, culture, etc. Being honest to the core defines who you are, establishes integrity and allows everyone associated with the company to do their jobs efficiently and with their heads held high.
Share
I have always been a huge proponent of giving something back. This means sharing  in the success with your employees when times are good, helping the community that has made you successful and helping create a bright tomorrow. Take the time and establish a "Sharing" plan to define what your company will do this year to give back.
Here's to nap time and juice boxes,
Aimee Meester
Chief Marketing Aficionado
Here When You Need Us
Have questions? Looking for more expertise? Ready to take the next step?