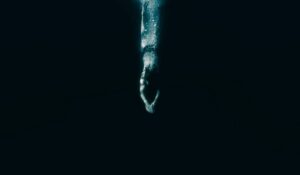 Can Inbound Marketing Be Sexy? (Hint: Yes!)
Inbound marketing is more than just another method of making a sale (although it is a pretty damn effective sales tactic!). It's more than just daily, repetitive work. It's more than just cramming your message down someone's throat and hoping that they respond. In fact, it's a subtly sexy and romantic art that will win over the hearts of your prospective customers while boosting your confidence and allowing you to expand your reach. Here's a breakdown of how it works:
The Pursuit
In the old days, marketers like yourself had to do all of the pursuing. Your goal was to create generic messages that would be blasted at the masses and would hopefully inspire some of its recipients to buy something from you. Inbound marketing takes you out of the role of the pursuer and actually allows to you be pursued.
With inbound marketing, you're allowing your prospective customers to seek you out. When they have a need for the types of products or services that your brand has to offer, they begin the hunt. They go online and start searching for a brand that will meet their needs.
Much like a person is on the prowl for a partner that is attractive, witty, intelligent, and like-minded, a consumer will be most drawn to a brand that has taken the time to groom its website for aesthetics and functionality, and that works to develop helpful, engaging, and original content that speaks to their unique voice. If your online presence is up to snuff, you'll find that countless consumers are attracted to you and begin to pursue you and all that you have to offer.
The "Wooing" Stage
The relationship between a business and a consumer is about more than just looking pretty, though. Sure, you've done your job to attract eligible suitors, but now it's actually time for the roles to switch a bit. Instead of simply sitting there and resting on your laurels, you need to keep alluring and interesting your readers with fresh, new content that will cater to their needs and wants. This means staying on top of consumer trends, listening to your audience, and constantly impressing them with your knowledge, your wit, and your awesome vibe!
Get Dat Number!
So, your customer has sought you out and has become very interested in all that you have to offer. You've been flirting with the idea of a consumer-brand relationship for awhile now. Are you really going to let that prospect walk away without getting their number? Of course not! This is your opportunity to be smooth with your landing pages. Gently sweet talk your prospect into slipping you their digits so you can follow up – but make it worth their while. Offering them something valuable in exchange will up the ante.
Seal the Deal
Now that you've got their number, it's time to close the deal! But now isn't the time to be pushy or to act like you're "owed" something for your efforts. Continue to charm your prospect, to express your sincere gratitude in their interests, and to flatter him or her. A firm but gentle approach is the best way to go.
The Ongoing Relationship
Don't be the kind of marketer that makes a sale and never calls back! It's important to follow up with your customers, listen to their feedback, and continue to interact with them via ongoing inbound marketing and social media efforts in order to maintain a healthy relationship and continue to do business together. And hey – maybe next time, they'll even bring a friend!
Inbound marketing may not sound very sexy at first, but there's a lot of romance to the process. Let us show you how to improve your game. Give the professionals at Madison Taylor Marketing a call today.
Here When You Need Us
Have questions? Looking for more expertise? Ready to take the next step?