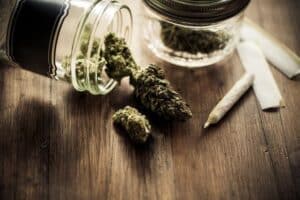 Establishing a Marketing Plan for the Cannabis Industry
Recreational marijuana has been legal in Colorado for a few years now, but that doesn't mean that it sells itself. As the years go by, many marijuana dispensaries in the Rocky Mountain region have discovered that moving weed is a lot more challenging than they originally anticipated. Sure, there are tons of people who are interested in buying and using recreational cannabis, but what makes YOUR product and YOUR brand so special that they should choose to do business with you? As the normalization of marijuana increases in Colorado, so do quality retail options, and that means that you need to have a great marketing plan or else risk being quickly outsold by the competition. Need some ideas for bolstering your cannabis brand? Here are a few smart marketing ideas:
Empower and Educate Your Customers
While you may be selling to some true cannabis "experts," a lot of the people who are interested in buying your product may be new to the marijuana scene. These are the folks who may walk into your dispensary feeling completely overwhelmed by the various product options and have no idea which type of cannabis to pick up, or which type of paraphernalia they need to get started. Why not put out an educational blog that teaches newbies about your products or assemble an "Ultimate Cannabis Starter Pack"? This will give your customers the confidence to join the marijuana movement and will keep them coming back for more.
Create a Tribe
Cannabis users view themselves as a part of a greater community and there's no better way to get your brand out there in a positive light than to establish your own tribe within that community. Start up an exclusive membership club and host classes, special events, and first access to new strains of cannabis. The more attached your customers feel to your tribe, the more loyal they will be to you as a brand.
Stay Active Within the Community
Marijuana may be legal, but that doesn't mean everyone within your community is happy about it. There are still people who are uncomfortable with the idea of their friends and neighbors using marijuana for recreational purposes and they probably have a negative opinion about the cannabis community in general. Being involved with charity events, giving back, and supporting the community as a whole will help your brand stand out in a positive way. Invite your tribe to take part in local events in order to give "pot heads" a better name.
Be Generous
Nothing will keep your customers happier and spreading the word about the awesomeness of your brand like a little bit of generosity. Being willing to throw a little something extra in the bag, like an edible, could go a long way in making your dispensary stand out. More and more, these freebies are becoming commonplace and you certainly don't want to be known as the cheapskates in town.
Offer a Novel Experience
Make your marijuana dispensary fun and exciting for everyone who walks in. Make sure that you decorate your store in a way that speaks to your unique sense of style and really stands apart from others in the area. Create one-of-a-kind packaging and accessories that go along with your product. Consider selling limited time products to generate excitement and interest, or sell cannabis-related accessories and novelty products like t-shirts, decor, etc. This will open the door to an even wider target audience and spark curiosity about your brand.
Don't fall into the trap of thinking that just having weed for sale is enough to keep your cannabis business afloat. There are plenty of dispensaries that have marijuana for sale, so it's your job to make your brand the most irresistible to the masses. Following these tips will help put your name out there in a big way and keep your customers coming back for more. For more ideas on how to market your dispensary, give us a shout!
Here When You Need Us
Have questions? Looking for more expertise? Ready to take the next step?