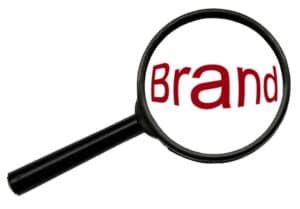 Establishing your brand goes beyond the logo and business cards – WHO ARE YOU and, most importantly, why should people give a damn? Most often, brands resemble the people within the company, because after all, that really is the company's core. However, it comes down to the leadership team to define exactly what that looks like, put it down in black and white, and make sure that everyone in the company and beyond knows all about it.
You see, once you establish your brand it makes marketing, business strategy and even day-to-day operations much easier. So when someone asks, "Should we do X" the automatic question should be "Does this fit with who we are?" In the book "Made to Stick" the authors analyze one of the largest airlines in the United States, and frankly it is our litmus test when working with brands. You see, Southwest Airlines is THE low-fare airline. That is their brand – and it has worked very well for them over the years. So, when one of the executives of Southwest airlines wants to add an in-flight chicken salad sandwich, you know to ask "Does this help us in being THE low-fare airline?"
Awhile back we wrote a post about "Smashing Your Brand" and thought that we would follow on the shirt tails of that article to fill in exactly where to start to get your brand kickin' ass and takin' names. Our advice is to start with completing a brand profile for your company – even if you already have one, now is a great time to review it and make sure that it aligns with your vision of the company and is being executed against. This is our brand profile so feel free to use this as a template.
Description
We don't simply market; we devise business savvy solutions that combine strategy, creativity and execution that deliver tangible results.
Benefits
We increase our clients bottom line by increasing sales, market share, and efficiencies while driving down costs.
Target Market
Start ups, small businesses and medium sized companies.
Competitive Differentiation
We are a marketing firm who integrates traditional and innovative new marketing techniques to rock our customers businesses. No more silos – we integrate all marketing to garner the biggest impact.
Pricing
From boot strapping to huge campaigns, we have a variety of solutions for all of our clients. Our goal is not to sell a service but to establish lasting relationships that grow with our clients.
Positioning Statement
Business savvy solutions that combine strategy, creativity and execution to deliver tangible results.
Value Proposition
When you engage with Madison Taylor Marketing on any project you get unparalleled talent and resources. Our ability to look at things both creatively and with a business strategy behind it all gives your business an edge.
Just as we view marketing differently than your average consulting firm, we also see what we offer differently. We aim to provide you not with a campaign and set number of billable hours but value to your organization for years to come.
Speed, quality and efficiency are required of all of our staff to ensure that we are producing the highest quality outcomes without stretching out time lines.
Mission Statement
Madison Taylor Marketing aims to dramatically impact organizations through the strategic use of marketing. We believe that with the right marketing, organizations can accomplish anything. Our passion is to partner with you to do just that.
Brand Personality
Knowledgeable, professional, cutting edge, deep, fun, honest, dependable, confident, courteous, adventurous, insightful, observant, persistent, imaginative, curious, meticulous, creative, energetic, friendly, resourceful.
Voice
People-oriented and friendly with an edge that reflects our brand personality. It is worldly and fun, yet remains knowledgeable and professional.
Culture
We are a people-centric company from our clients to our team with the understanding that Madison Taylor Marketing will always be giving, fearless, respectful, accountable, creative, business savvy, and have a really good time doing it all.
Hopefully everything that you just read is re-enforced with your experience with our brand – from marketing to customer service and operations you should see this brand profile highlighted. And the same goes for your company. Put together the brand profile and start using it for everything. KNOW it like you know your daughter's birthday and make sure everyone else does too. Then, you're on your way to a Smashable Brand.If you would like to enlist our savvy marketers for your brand strategy or execution, give us a shout!
Here When You Need Us
Have questions? Looking for more expertise? Ready to take the next step?