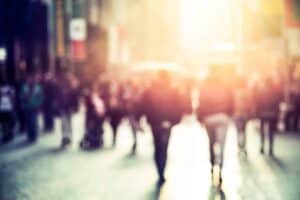 Digital Marketing Is for Everyone
If you don't think that digital marketing is for you, think again. It has recently come to our attention that an alarming number of people think that digital marketing is only for marketing professionals! While the name might confuse you into feeling this way, we assure you that it simply isn't true. In fact, digital marketing affects every aspect of the business, from top to bottom, and everyone stands to gain. To prove our point, we've written this blog to clarify what digital marketing is, and how it can positively impact the various branches of your business.
Digital Marketing 101
What do we mean by "digital marketing", exactly? It may sound a little fancy, but it's basically just an umbrella term to describe any type of marketing effort with the use of digital channels in order to connect with customers. This could mean any number of things, but for our purposes, digital marketing is directly tied into web design, SEO, content creation, landing pages, lead capture, and social media. When executed properly, digital marketing campaigns in these key areas can do wonders for the business as a whole. Here's a glimpse at who can stand to gain from a well put-together digital marketing strategy and campaign:
Executives
Let's start at the tippety top, shall we? After all, business execs are the ones who are cutting the checks to keep your company's digital marketing campaign afloat, aren't they? If they're spending money to allow their marketing team to go after customers in the digital realm, they should get something out of it. A good digital marketing campaign will make the lives of CEOs and CFOs much easier. Instead of wondering where their advertising dollars are going and whether or not their team's marketing efforts are at all successful, digital marketing reveals obvious trends and insights that make it clear what's working and what's not. From here, execs can work with marketers to make adjustments to their efforts in order to maximize spending and boost business. There's no more guesswork – just straight answers.
Sales Team
Obviously, the entire sales team can benefit from an excellent digital marketing campaign. The goal of digital marketing is to attract the interest of customers by responding to their deepest needs and desires. Digital marketing seeks to understand consumers on a deeper level, creating a strong emotional response from prospective customers. From here, prospects are inspired to take action in order to learn more about your brand, your products, and your services. If digital marketing is done right, by the time a visitor enters their information into the lead capture form, they should be well-qualified for a sales rep to get in contact with them and close the deal.
Operations Managers
Operations managers do more than just make sure that products and equipment are well in stock. Beyond that, these types of working professionals are responsible for quality control, and for responding to customer needs. How can an operations manager properly do their job unless they are able to directly connect with the consumer? Digital marketing makes this possible. When you've got a digital presence on social media, for example, customers have a platform for sharing what they like or dislike about your products and services. They can also express any concerns, or share problems that they've been having. From here, operations managers can gather intel that will help them to make better decisions during the quality control process, and to directly address customer complaints in order to maintain brand image.
Designers/Engineers
Want your design and engineering team to consistently come up with new and innovative ideas that your customers will actually like? Well, then, you need a solid digital marketing strategy. Digital marketing allows your company to develop personal relationships with customers and to learn what excites them, what their interests are, and what types of problems they need to have solved.
Now that you know how important digital marketing is to every facet of your business, are you ready to get started on your own campaign? Madison Taylor Marketing can help. Give us a call today!
Here When You Need Us
Have questions? Looking for more expertise? Ready to take the next step?