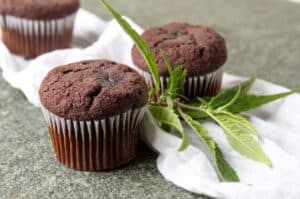 Marijuana Dispensary Event Marketing Tips
Despite being wrongfully accused of being "lazy" or "burnouts," the majority of marijuana users are very active within their communities and are enthusiastic about having new experiences. One of the best ways to increase awareness regarding the upbeat lifestyle of marijuana users while allowing the marijuana community to come together – AND promote your dispensary – is to host a killer event.
Hosting a cannabis-friendly event at your marijuana dispensary, however, can present some unique challenges. While it's legal to smoke marijuana recreationally in the state of Colorado, there's no place where the public consumption of marijuana is allowed. And while you want everyone to feel welcome at your event, you've also got to be able to enforce strict rules pertaining to user ages and legal consumption. Despite the laws coming down from "the man," though, there are still plenty of great ways to host an amazing event that your entire community will be talking about.
Get the Music Pumping
The most effective way to create good vibes for your event is to make sure that your party's got an amazing sound. This, of course, requires more than just playing your standby reggae hits CD from 1999. Enlisting some of the hottest local bands or hiring local house DJs can attract a lot of positive attention from the community and can quickly expand your reach with potential new customers. For best results, be on the lookout for 420-friendly musicians who will put out the good word about your dispensary. You can even pay them (partially) in weed in exchange for their reviews on their own social media pages.
Make a Deal They Can't Refuse
Your event will be a huge success when you get the word out that your dispensary is going to be offering insane deals on your product. Let people know what you have to offer and get them geared up with screaming sales that they can't refuse. You'll be amazed at how quickly the message spreads when your customers feel like they're going to be getting an incredible deal. Make it clear, however, that only those of age will be able to cash in, and that you will card your buyers. This will ensure that everything is on the up-and-up and that only legal buyers will show up for your event.
Give Back
Make a statement to the community concerning the level of charity of the local marijuana scene. On the day of your event, offer a percentage of your sales to your favorite local charity. You might also consider hosting a fun run or walk on the day of your event for an extra fee that will be paid out to your charity. This type of thing makes for a great press release and will put your dispensary in the spotlight within your community – in a good way!
Inspire Creativity
Marijuana users are often free-thinkers, artists, and creatives who are looking for new ways to express themselves. Use your event to connect your customers to creative activities that will spark their imaginations. Consider showcasing glass blowing, pottery making, painting, or other creative channels. This will keep your customers hanging around long after their purchases and will inspire them to post about your event on social media or to talk about your brand with their friends.
Provide Munchies
Marijuana and free food go hand-in-hand! Although you can't condone the consumption of edibles or marijuana on-site, you can certainly hook your crowd up with some great munchies. Food trucks are one of the simplest and most hassle-free ways to bring mouth-watering food to the masses.
Need some help promoting your next marijuana dispensary event? Give us a shout and we'll help plan your event and your entire marketing strategy.
Here When You Need Us
Have questions? Looking for more expertise? Ready to take the next step?