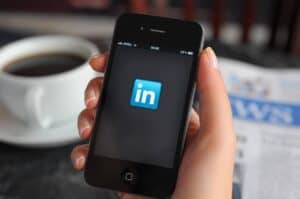 Down and Dirty Tips for LinkedIn
Although LinkedIn has been around for quite some time, there are still many small and mid-size business owners who have yet to realize just how powerful the professional networking site can be. Is your company missing out? LinkedIn is a whole lot more than a social platform – it's a means of building and maintaining valuable business contacts, promoting your organization, and showcasing your abilities. In fact, more and more people are using LinkedIn as their primary means of "getting to know" a business.
So, what are you waiting for? Here are a few great tips for bolstering your LinkedIn profile so that you can start drumming up new business and improving your brand image today.
Announce Your Expertise in Your Headline
LinkedIn users have the opportunity to highlight their areas of expertise and specialization in their profile headlines. Because headlines are searchable by Google, you can improve SEO while immediately grabbing the attention of your target audience as they skim search engine results.
Keep It Professional
While other social media platforms may be a bit more casual in their approach, LinkedIn errs on the more professional side of things. Make sure that your language is business appropriate and that your descriptions and postings reflect the ideals of your brand. You should also take time to ensure that all information about your business is accurate and up-to-date, and that your LinkedIn page provides a link to your primary website. In addition to all of this, keep in mind that your employees will want to connect with your business profile. Consequently, it's equally important to emphasize to your staff that their profiles are a reflection of your business and to keep things professional.
Be Searchable
It's smart to sprinkle keywords and phrases throughout your business LinkedIn profile. These words should be related to your brand's areas of expertise, your local area, and your offerings. This can help improve SEO and make it simpler for your prospective customers to find you online.
Get Connected
It doesn't look good when a business lacks connections. At the very least, your employees should be encouraged to connect with your company's LinkedIn profile in order to give some validity to the account. From here, work to reach out to existing clients and professionals in related fields whom you have partnered with or would like to partner with in the future. It's also smart to follow industry influencers so that you can start to build relationships that will eventually allow you to get your name out to a larger audience.
Post Regularly
As a business, you are expected to be a thought leader in your particular field. As such, it's your job to provide valuable content to your customers and followers on a regular basis. LinkedIn, like other social networks, allows you to post blog articles, photos, and videos that demonstrate your value and expertise. Once again, this type of media can improve search engine rankings and increase the flow of traffic to your main website.
Join Groups
LinkedIn hosts a wide array of different professional groups. Joining these types of groups makes it easier for you to make connections with like-minded individuals and enterprises, allowing you to expand your reach and grow your business. You can also demonstrate your expertise within these groups by answering questions and providing excellent tips or advice.
Having a rockstar LinkedIn profile for your small or medium-sized business can take your organization to the next level. Need some help getting the ball rolling? Could your existing LinkedIn profile use a serious makeover? No problem! Give the team at Madison Taylor Marketing a shout to learn more about creating and maintaining a kickass LinkedIn account.
Here When You Need Us
Have questions? Looking for more expertise? Ready to take the next step?