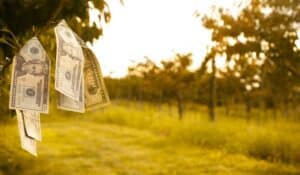 Get that $$$ Backing For Your Small Business
There are thousands of people who have a great idea for a startup but never get it off the ground. The biggest hurdle most budding entrepreneurs face is finding a way to finance their dream. Most people don't have the resources to fund their startup themselves and commercial banks are cutting down on their small business loans for fear of defaults. Luckily, there are plenty of avenues you can take to raise money nowadays for your business. Of course, before you start fundraising you should ensure there is a large enough market to make your company profitable. Set some goals and draw up a detailed business plan. If you are armed with all the right information and exude confidence, you are more likely to attract potential backers.
Friends and Family
As reluctant as you might be to ask for money from people you know, friends and family remain the second largest source of capital for small business owners. Around 38 percent of startups receive funding from this source with the average investment totaling around $23,000. As the numbers show, those closest to you are more willing to write these early checks to help support your dreams. While it might be easier to raise money this way, you still need to approach these as business transactions. Hire a professional to draw up the necessary paperwork and always inform people of the associated risks involved in investing. Let them know that there is a high chance of failure and that they might recoup their investment. It's better to exaggerate the risks rather than underplay them as they will be prepared should you fail.
Small Business Administration
The SBA is the largest backers for commercial loans in the United States. While it might not directly lend you money, they do act as guarantors for loans. With the SBA guaranteeing repayment on loans in case of default, banks are more willing to loan out significant amounts of money to small businesses. Besides this, the SBA also can help you create your business plan, financial statements and other documents to secure financing. You can also speak with an industry leader for free and get advice on starting a business and, if your idea is truly spectacular, they could even introduce you to potential investors.
Angel Investors
While less than 1 percent of startups receive funding from angel investors, if you can attract one you will receive much more than just funding. An angel investor generally has an interest in 2-3 different industries so it's important that you do your research before approaching one. After all, you are not only wasting their time, but your time if you are pitching a business that does not align with their investing interest. Thanks to the Internet, it is now easier to connect with angels whose interests align with your business. Look for those that have funded businesses similar to your own and then make a case as to why you are different. Of course, since the angels are investing their own money into your company, they are more likely to ask for an ownership interest. Of course, as part owner of the company, the angels want to see the business succeed and they will potentially introduce you to other angels and even give you advice on how you can improve your business. Be sure to listen to their suggestions and, if their ideas don't mesh with your own, explain why you aren't taking those actions. Open and clear communication is key for building a strong relationship.
Community Banks
Instead of turning to big banks for loans, consider your local community banks. In general, community banks are more willing to take a chance on local, small businesses as they could potentially gain a stable customer should the company be successful. While you need to still prove that your business will be profitable, the most important aspect is creating a relationship with your banker. Not only will you be more likely to receive a loan but your banker can also provide financial advice and services.
Start Your Business
Taking the plunge and deciding to start your own business is a daunting task, especially when you have hundreds of responsibilities like bills and a family. Still, thousands of entrepreneurs have set aside their fears and decided to take the next step so they can realize their dreams. If you believe your business can succeed and have a plan to show it, you can raise the funds you need to make it.
Post by special guest writer, Ivan Serrano, journalist living comfortably in Northern California.
Here When You Need Us
Have questions? Looking for more expertise? Ready to take the next step?