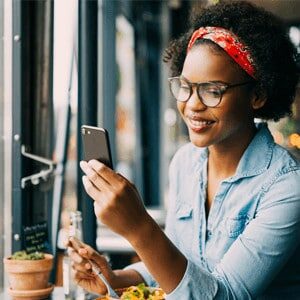 Go Live on Social Media the Right Way
Every so often in the realm of social media, another trend comes our way that catches on and quickly becomes "a thing." There was tweeting, then hashtagging (which isn't even a word yet according to word correction algorithms), and now there's "going live." Facebook has been a bigger proponent of this, so if you've been frequenting that platform, you've probably noticed friends and families utilizing this specific functionality to give you tours of their home or post videos of their cat trying to catch a red laser in real-time.
Businesses are jumping on the bandwagon, too. So, if you decide to "go live," here are a few tips to do it in the most effective way:
Give a BTS Look
For the uninitiated, "BTS" stands for Behind-the-Scenes, and many people absolutely love it. Just like movie fans love to see DVD and Blu-Ray extras that take them behind the scenes of their favorite films, your business's fans will be intrigued in being given a glimpse behind the curtain. Show them how your processes work, a look at your office and its employees, or how a product is made and they'll feel more connected to your business and brand.
Take It Outside
Many people working in business today conduct their work in an office setting. While we just adore the air conditioning and the gentle buzz of the busy city street heard through the walls, this type of setting isn't exactly conducive to bringing excitement to your existing and potential customers. When you go live, you definitely want to give viewers a look into your building's inner workings, but it's important that you also head outside. Make a video at a park or local hotspot, and you'll garner a lot more attention.
Answer Customer Questions
Customers have questions… you have answers… and going live on social media is a fantastic forum to address those issues. Explain how a product is produced, show how the product works, provide shipping information – pretty much anything can be answered through this real-time format. This is also a great opportunity to give the person who asked the question or made a great comment a specific shout-out. Just make sure you have their permission first so you don't embarrass anyone.
Watch the Analytics
Going live on social media is serious business, and many platforms give you the perfect opportunity to track how the interaction does with customers by utilizing data analytics. This will give you insight into which types of video content are creating the best responses from existing fans and potential fans alike. Those platforms that don't supply you with analytics can be a bit trickier to utilize for these needs, but you can still get a pretty good idea of a video's effectiveness by watching for likes and comments.
Make the Video Feel Personal
With live videos, you can see who's watching the video while you're creating it. This is the perfect opportunity to interact with viewers. They'll feel special knowing that you noticed they were watching and made them a part of your presentation. Yes, we just told you to get permission before discussing who asked a question, but this is different. Here, all you're doing is acknowledging their presence and making them feel special and noticed. Anyone who is watching will be in the exact same boat.
Businesses that utilize social media as part of their marketing strategy gain more exposure than those that don't. The professionals at Madison Taylor Marketing can help you company utilize multiple social media platforms to increase consumer awareness and lead conversion. Contact us today and we'll get started immediately.
Here When You Need Us
Have questions? Looking for more expertise? Ready to take the next step?