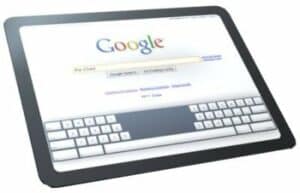 Upcoming Changes to Google Adwords
Google sent out an email last week announcing some changes coming down the pike to their pay-per-click advertising. Due to the amount that people are accessing search information on mobile devices – namely tablets and smart phones – they are trying to make the user experience better. That means changes for marketers. All of the following changes will go into affect June of this year, but you can log on and update your account now should you wish.
All in all, we are Google fanatics. These changes promise to continue to ensure that Google remains a great place for users and for marketers. The key is to know what is what. You can always enlist the help of a Google expert to help in your pay-per-click initiatives or we would love to help you too. Just give us a shout.
Enhanced campaigns. Enhanced campaigns let you more easily adjust your ads and bids depending on your customers' location, device and time of day—all within a single campaign. This means better ads for your customers and better results for you. Learn more
Mobile bidding control. Currently, with your campaigns that run ads across both desktop and mobile devices, your mobile bids are adjusted automatically. With an enhanced campaign, you can choose a mobile bid adjustment yourself. This gives you more control over your ad position, clicks and cost on mobile devices. Depending on your business, it might make sense to bid lower, the same or higher for mobile clicks than desktop clicks. Learn more
Targeting options. Enhanced campaigns with search ads will no longer support targeting by devices or wireless carriers. Campaigns running only display ads will continue to support targeting specific device models and wireless carriers. Learn more
Call extensions. Call extensions have made it easy for customers to tap your ad and call your business from a smartphone. With an enhanced campaign, now you'll also be able to show your business phone number with ads on computers and tablets. And there's no per-call fee for manually dialed calls from these devices. Learn more
Shorter sitelinks. For improved appearance and performance across devices, new sitelinks in an enhanced campaign have a 25-character limit. But existing sitelinks of any length will continue to work even after you upgrade to an enhanced campaign. Learn more
Here When You Need Us
Have questions? Looking for more expertise? Ready to take the next step?