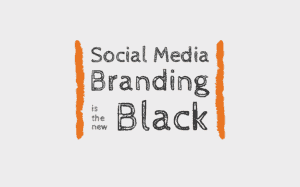 Holiday Facebook Marketing Ninja Tips
If you want to take full advantage of the upcoming holiday shopping season, it's imperative that you take steps to draw in as many customers as possible. To do so, we advise that you become a Facebook ninja — in other words, learn how to use Facebook in such a way that customers will be dying to purchase your products or services. After all, people have a tendency to brag to their Facebook friends when they find a great deal or reputable company. You can use this for your benefit by concentrating on 5 key strategies:
Strategy #1: Know the Important Dates
For years, the big sales event known as Black Friday (November 28) has resulted in droves of customers visiting both online and offline outlets to find the best deals available. In recent years, though, Thanksgiving Day (November 27) has become a big sales day as well, giving consumers the opportunity to get a jump on great prices between bouts of gorging on turkey. Another date we now have to look forward to is Cyber Monday (December 1), an offshoot of Black Friday where online deals are the primary focus. And if you've never heard of Green Monday (December 8), be aware that this day often represents the best deals for December. You can take advantage of these dates by advertising around them and jumping into the fray with discounted prices and new products.
Strategy #2: Use Link Ads to Bring in Customers
As you begin to formulate your attack for the holiday, be sure that link ads are a part of it. Your goal is to entice each consumer to click on an image in the ad, which will automatically take them to your website. The best course of action is to use large images and call-to-action buttons, in addition to clear and concise text that calls attention to the deals you're offering. Indicate the amount of your discount or other offer and make sure to convey that it's a limited time offer to increase the likelihood of a person clicking the ad.
Strategy#3: Create Relevant Promotions
If your holiday ad looks the same as your summer ad, then you're not doing it right. Holiday ads need to appear festive and focus on the fact that you're having a holiday special. These are the ads that people sit up and pay attention to during the holiday, because they're looking for those unique deals and discounts that they can't get at any other time of the year. The images should be bright and cheerful, with holiday-themed images. And don't forget to also spruce up your website with holiday cheer to create a seamless experience for the customer.
Strategy #4: Target Your Ads
No matter how great your deals are, if you don't target the right people, your chance of success goes down. Facebook allows you to search for certain demographics that will allow you to formulate an advertising strategy for the very best results. Design your ads in such a way that they'll appeal to certain individuals. Plus, don't forget to seek out your existing customers who may be in need of another product or service you offer, and will help spread the word for you.
Strategy #5: Analyze the Results
Just as you do any other time of the year, it's important that you analyze the results of each campaign throughout the holiday season. You need to figure out how well your ad strategy on a certain campaign worked or didn't work and then tweak it, as needed. It's also a good idea to use multiple versions of your ads and analyze those results as well. This will give you an indication of which elements of each ad are working toward a specific targeted audience and which ones need to be altered in order to optimize their effectiveness.
This holiday season, don't just sit back and hope that the droves of online and offline customers will magically find their way to your company. Instead, use these tips to leave them no choice but to give you a chance, and then wow them when they do.
Here When You Need Us
Have questions? Looking for more expertise? Ready to take the next step?