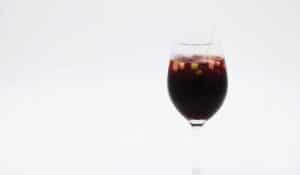 Capriccio Sangria – 2018's Summer Drink
Capriccio Sangria launched three years ago, but never caught on. Until this summer. Suddenly, a perfect storm of factors came together to make it the most talked-about alcohol brand since Four Loko's heyday. Here's how it happened.
Didn't Get Any? You're Not Alone
If you missed the boat on Capriccio, you weren't the only one — stores haven't been able to keep it on shelves all year. Distributors and wholesalers can't keep up with store demand, and Florida Caribbean Distillers, the family-owned distillery that created Capriccio, can't make it fast enough.
In three months, Alberto de la Cruz and his family have seen their sales skyrocket by over $1 million — a 370% growth rate over that period.
Where Did It Come From?
In 2014, Florida Caribbean Distillers were doing some market research. After sifting through the data, they discovered that sangria and sparkling wine — the unofficial drinks of brunch, cocktail parties and summer patio happy hours — were performing better than other beverage categories.
So they put the two together and made a sparkling sangria. It's fruity and sweet, 100 percent natural, 13.9% alcohol, and comes in an eye-catching package. They launched it in a couple of markets around the Southeast and East coast and inked deals with Meijer and Publix. Business was good, but nothing special.
Then a few tweets started to go viral, and awareness spread like wildfire. The company had planned a social media campaign, but the work was being done for them — marketing took a backseat as they raced to meet production demands.
So What Happened?
Initially, customers responded to the quality of the beverage, thinks Dave Steiner, national sales director at Florida Caribbean Distillers. The product is made of a few simple ingredients — sparkling red wine and all-natural fruit juices — which appeal to today's ingredient-conscious consumers.
Florida Caribbean Distillers also nailed their market research. By researching trends, what was popular among their target audience and at this time of year, and piggybacking on the recent popularity of alcoholic seltzers and sparkling wines, they were able to create a product that was right in the sweet spot.
A few particularly viral tweets did the rest. They weren't even particularly positive tweets — "This drink must have some secret shit they don't include in the ingredients cause this wild af," read one. Another warned, "I had two Friday and woke up the next morning on the kitchen floor with a chicken tender in my hand."
Consumers' curiosity, along with comparisons to the wild experiences that Four Loko drinkers reported a few years ago, drove desire for this crazy new beverage. And while the company isn't exactly embracing the parallels with Four Loko — the beverage banned in several states over legal and ethical concerns about their marketing — they're riding the wave of popularity as well as they can.
September will bring a white sangria version with a host of new flavors, and a single-serve bottle may soon follow. Most importantly, production has caught up and the original is back in stock. Time will tell if this is a passing craze or a long-term success story, but Florida Caribbean Distillers expects to be in it for the long run.
Here When You Need Us
Have questions? Looking for more expertise? Ready to take the next step?