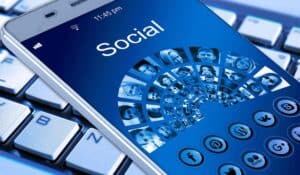 Community Management vs. Social Media Management Why Not Both?
Social media management and community management sound like two names for the same job — after all, isn't the community manager managing the social media community?
Not exactly. The two jobs might sound similar, but their jobs and responsibilities don't overlap much at all. If your company has the resources and wants to get serious about fostering a community of happy customers, you'll need both roles filled. Here's why.
What's the Difference?
A social media manager's role is to be your brand on social media. Whether it's Facebook, Twitter, Instagram, LinkedIn, or anywhere else, any time a message appears with your brand's logo next to it, that's your social media manager posting it.
The social media manager creates content, writes copy, responds to comments, and answers questions, among other responsibilities. Generally speaking, social media managers are dealing with people who already have a relationship with the brand or have at least heard of it.
A community manager, on the other hand, is supposed to advocate the brand on social media. They have their own social persona, not as obviously tied to the brand — they're not hiding anything, they just don't go by the name of the brand or use its logo in their profile pics.
The community manager's job is to venture into the online community, connect with potential customers, and advocate for the brand to an appropriate audience. Their main interactions are with people who haven't heard of the brand in an attempt to boost awareness. While social media managers act as the brand itself, community managers act as themselves on behalf of the brand.
What Does A Social Media Manager's Job Look Like?
The social media manager's role isn't just about posting content — it's broader than that. They'll have to manage not only the day-to-day posts on all your social channels — timing, which posts to use on which channels, wording, and so on — but also broader goals.
Long-term strategy is important — the social media manager has to think a month (or three) ahead, considering major holidays and events to plan around and react to accordingly. They'll also be responsible for maintaining a consistent brand voice across channels.
Consistency in messaging is crucial in maintaining a strong brand, and it's a difficult thing to maintain. If you're a bigger company and have several people writing content and running social media accounts, the manager's job becomes even more important — they have to make sure all your content sounds like it's coming from one voice, even if it's not.
Content creation responsibilities vary. Social media managers will always have to provide some content of their own in the form of link copy and captions, but beyond that it just depends on your company. You might have one person in charge of copywriting, photography, and social media, or you might divide that up.
Another duty that's easy to overlook is the listening aspect of the job. A social media manager is the brains behind your brand's outward presence on social media, and that means they need to have their finger on the pulse of what's going on in the world. They need to be reading articles, following the accounts of influencers and similar brands, and generally keeping up with the world your brand lives in.
Here's an example: In late 2014, the hashtag #whyistayed was trending on Twitter. It was a somber topic — women who had suffered violence at the hands of their loved ones were telling their stories and why it's not as easy to walk away as some might think. Then the Twitter account for DiGiorno Pizza tweeted, "#WhyIStayed You had pizza."
No one really knows what they thought the trending hashtag was about, but suffice it to say that that tweet didn't go over well. If DiGiorno's social media manager had been a little more in tune with what was happening on Twitter at the time, that mistake might have been avoided.
What Does A Community Manager's Job Look Like?
A community manager's job is much more focused on engaging with new prospects to grow the brand. They'll need good networking and communication skills, and they'll want to stay in keeping with the voice of the brand. It's not as important that they share a personality with the brand's persona, but they still have to seem compatible.
A community manager spends a good chunk of their time having conversations with brand advocates and people in social media communities, but they'll also need to do some strategizing, too. Thinking ahead about who to talk to and where to find them is an important part of the job.
Depending on the stage your company is currently in, you might need one of these roles more than the other. The important thing is that both of them can help your company and brand grow — you should know the difference between the two so you know exactly what to look for in a candidate.
Here When You Need Us
Have questions? Looking for more expertise? Ready to take the next step?