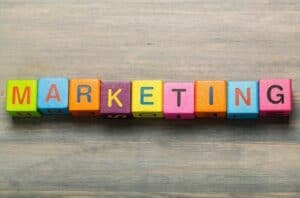 Developing an Great Inbound Marketing Strategy
Maybe you've been dragging your feet on getting started with an inbound marketing campaign. Maybe you've forayed into the world of inbound, but you're struggling to make it work. Whatever the case may be, one thing is clear: You need some help.
Don't worry — we've all been there. After decades of practicing outbound marketing tactics, it's only natural for "noobs" to hit a few obstacles and snags along the way. The good news is that our experts have blazed the trail ahead of you. We've charted out all of the bumpy roads and weeded out all of the time-wasting tactics so that you can focus on a clear path that will lead your customers directly to you.
How is this possible? After years of practice and experience, we've discovered exactly what it takes to connect with your target audience and point them in the direction of your company. In this two-part series, we will take a look at what goes into great inbound marketing, as well as sharing some of the secrets to inbound success so that you can start growing your business and achieving your goals today. Let's get started!
Inbound 101: A Crash Course
Our tips for developing a killer inbound marketing strategy will be meaningless if you're not clear on the concept of inbound itself. In a nutshell, inbound marketing takes the emphasis off of interruptive tactics (i.e.: television ads, direct mail, and cold calls) and puts it onto attracting attention from consumers. Instead of pushing your message onto your target audience, you're working to create a message that will pull shoppers to your doorstep. This means that you need to know your customers inside and out. Inbound marketing is all about understanding what drives and motivates consumers to make a buying decision. It's about anticipating customer needs. It's about establishing meaningful relationships and brand loyalty. These tasks are often accomplished through creating relevant content, maintaining a blog, staying active on social media, etc.
That having been said, it's also important to understand what inbound marketing is not. Blasting propaganda about your business on Twitter or using Facebook as a glorified print ad is not inbound marketing. Inbound marketers should also never stuff their content full of words and phrases without any actual relevance as a cheap ploy to boost search engine rankings (this won't work anyway, thanks to Google's increasingly intelligent web crawlers), nor should they post "fluff" that will not benefit their readers. These tactics will only alienate your readers and cause them to quickly click away from your site and move on to perceptively greener pastures — and it's not likely that they'll come back.
Inbound marketing is and always should be all about your customers — what they think, how they feel, what they want, and what they need. Whenever your inbound content begins to deviate from this list, you're doing something wrong and you're going to hit a wall. It's really as simple as that. Let's get started!
Create Buyer Personas
Because inbound marketing is all about your customers, it's imperative that you know who your customers are. This can be done by creating buyer personas. Buyer personas put a name and a face on those consumers who are in need of the products and services that you have to offer. Explore his or her demographics, interests, pain points, etc. in order to create a complete picture of who that person is. This will allow you to think like your customers and create content that directly speaks to the questions they have and the information they're looking for.
Be Uniquely Human
Inbound marketing gives you an opportunity to give your brand a unique voice of its own. When writing your blogs, posting on social media, or drafting an ebook, be sure to speak in a voice that speaks to your business, whether that's professional or silly. This will let your customers get to know you and encourage brand loyalty.
Emphasize Originality
Don't be a lemming. Too many businesses simply copy and paste content written by others onto their own blog. Surprise and delight your readers by offering truly unique content that's specifically made with them in mind. This will make a world of difference in your inbound marketing efforts.
Stick to a Schedule
Posting content sporadically is a huge no-no in the world of inbound. Without some sort of schedule in place, your readers will have no way of knowing what to expect from you, and when. Going weeks or months between postings will discourage visitors from checking back and cause them to forget about you. Remedy these issues by creating a calendar of scheduled postings. Know the types of content you wish to post and on which days well in advance. This will give you some guidance and direction when creating content and will keep readers interested.
Be a Social Butterfly
Don't put all your eggs in one basket. Social media is a great way to connect with a wide consumer base, so it's a good idea to create and maintain multiple accounts, depending on the platforms that your target audience frequents most. Sites like Facebook will help you reach consumers of all ages, LinkedIn is great for B2B, Instagram and Pinterest are ideal for visual campaigns, and streaming platforms like Periscope can help you promote business events in real-time.
Integrate Your Inbound
Inbound marketing on its own is awesome, but who wants marketing in a silo? We've seen time and again that each consumer follows a different route to get to the end of their journey (working with you/buying from you). If you're not paying attention to your analytics, specifically multi-channel attribution, you should be. And hey! — this ties directly back to your personas — "This is the conversion path Data Dan usually takes." From there, sit down and strategize how you can capitalize on the different points in the path and start bringing your inbound strategy into other areas. By integrating your inbound marketing efforts with other strategies and channels, you'll see a huge uptick in your overall marketing ROI.
Here When You Need Us
Have questions? Looking for more expertise? Ready to take the next step?