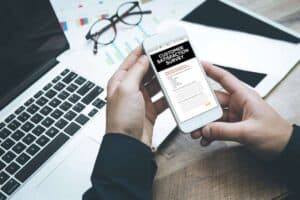 How to Make Testimonials Count for Something
Even though testimonials might seem a little blasé, most websites that sell products or services utilize them to provide customers with a small amount of insight into the experiences of others. At times, this is the second best thing to word of mouth, so there's a good reason to take these quotes seriously.
The problem is that many companies don't seem to know exactly what they should do with testimonials. They don't know how these quick blurbs should be utilized to make the biggest impact on potential customers. That's why we have compiled these five great tips that will help your business make their testimonials really count for something.
Tip #1: Never Write Up a Fake Testimonial
While it may be tempting to write up a fake testimonial that tells potential customers how awesome you are, this is the very last thing that you ever want to do. Fake testimonials can typically be spotted right away and that won't sit well with anyone. This includes adding or subtracting words (except in the case of misspellings or incorrect grammar). And if you are ever outed for your deception, your reputation may never recover.
Tip #2: Collect Testimonials Instead of Asking For Them
Asking for testimonials from your customers can often be a mistake for an interesting reason: they sound fake even though they aren't. That's because when put on the spot to write something up, many people sound rehearsed… because they are. Instead, look for blurbs that you can glean from positive feedback sent by email or on your blog or social media platform. Just be sure to always ask permission for any blurbs or passages you use.
Tip #3: Make Sure Testimonials Include Pertinent Information
The more specific information that each testimonial includes, the better they'll sound to potential customers. General "atta boys" may sound positive overall, but they don't provide a great deal of insight into how the feedback relates to the potential customers in a given situation. What you want is information that includes specific outcomes to using your product or service like, "this has saved us hours of prep time" or "they were able to understand our situation better than anyone else we contacted."
Tip #4: Put a Little Variety into the Testimonials
Although written testimonials are great, if you can mix it up a little, that's even better. Some businesses add in a few video testimonials to help get the point across. These videos don't have to be fancy. Even ones produced on something as simple as iMovie will typically be good enough for your needs, though getting a marketing team to create the videos for you isn't a bad idea. Just make sure that what is being said comes across as genuine.
Tip #5: Professional Endorsements Go a Long Way
No one is expecting you to get George Clooney or Tim Allen to endorse your products or services, but if you can get a local celebrity or someone who's a "sort of" celebrity in your industry (yes, even a YouTuber will work!), then you're likely to get more attention from the testimonial. Another route to go is to highlight any celebrity who has been shown using your product. While not a testimonial, per se, potential customers will treat it just the same, as it will serve as an endorsement.
The good folks at Madison Taylor Marketing understand the importance of providing great testimonials for your customers to look over. If you need assistance with collecting testimonials or any other aspect of marketing your company, be sure to reach out today and we'll design a marketing plan that makes sense and will get customers flowing in.
Here When You Need Us
Have questions? Looking for more expertise? Ready to take the next step?