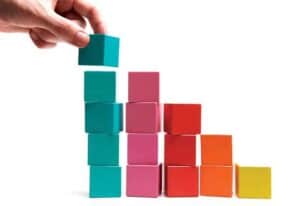 Inbound Marketing Lead Generation Part 5 (of 5): Using Multiple Channels to Your Advantage
In the past weeks, we've explored nearly everything there is to know about Lead Generation, but we still have one topic left. Anyone even slightly familiar with current marketing technology will tell you that there are a number of channels available that will help you spread the word about your company and what you offer. This is why our final discussion, part five of the five-part series on the subject of Lead Generation, will be about Using Multiple Channels to Your Advantage.
Part Five: Using Multiple Channels to Your Advantage
In today's marketing atmosphere, there are more choices than ever to help get the word out about the products or services that your company offers. Each of these channels provides an opportunity to generate leads on a regular basis. And if you learn how to use several of them at once, your lead generation will increase exponentially. Now let's take a glimpse at some of the most popular channels you can utilize:
Blogging
The idea of blogging began as more of a personal endeavor. It allowed Internet users around the world to have his or her own soapbox, whether they wanted to discuss politics, their favorite clothes, or what happened to them at the market that day. In recent years, however, businesses have learned how effective blogging can be to drawing in leads and keeping customers coming back for more. Just remember — consistency is the key.
Social Media
It doesn't seem like too long ago when MySpace was the only social media website that most people used. Now we get to choose from Facebook, Twitter, Instagram, Pinterest, and many other popular sites and applications. When used wisely and on a regular basis, each one of these sites can help draw in customers from all over the world. Once you build a following, you'll definitely see an increase in your lead generation and customer conversion rate.
E-mail Marketing
Although the proliferation of social media might make e-mail marketing seem antiquated in comparison, the fact is that e-mails continue to be highly effective in generating leads. The best way to do this is to focus your efforts on creating offers that will be valuable to the targeted recipients of each e-mail. Another great strategy is to provide a way for recipients to share the offer with a friend, which can include social media sharing buttons to make it easy.
Search Engines
If you want people to find you easily when searching the Internet for a product or service that is similar to what you offer, you need to concentrate on Search Engine Optimization (SEO) techniques. One technique that works quite well is to choose a primary keyword for each landing page and then optimize that page for the specific keyword. Also make sure to use your primary keywords in your headline and sub-headline, which have a greater weight with search engines.
Links and Calls-to-Action within Offers
Many companies don't seem to realize that the offers they send out can actually act as their own channel for lead generation. Each offer should include links and calls-to-action that provide access to additional offers to potential leads. There's no rule that says you can only provide one offer per e-mail, ebook, etc. The more you provide, the better your chances to entice leads to your company.
Well, there you have it — the conclusion of our five-part series on Lead Generation. As we said last week, it isn't rocket science. But it's definitely something you must take seriously and work at on a daily basis. If you can keep the torch alive by making an effort to connect to potential customers by using the techniques we've outlined, success is almost assured. Good luck and let us know if you need any additional help!
Here When You Need Us
Have questions? Looking for more expertise? Ready to take the next step?