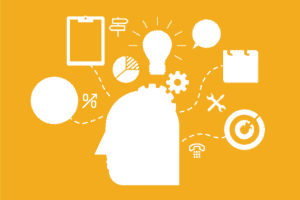 Inbound Marketing Techniques You Need to Use
We're living in exciting times for the world of marketing. While outbound techniques reigned as king for decades, recent years have seen a total revolution. Instead of deploying interruptive tactics like cold calls, TV commercials, print ads, and billboards, today's marketers are taking a less invasive and more organic approach to reaching their consumer audience. Inbound marketing draws new customers right to your doorstep, and on their own terms. But how is this possible?
The key to inbound is to take the time to understand who your prospective leads are, what they want, and what drives them. This is accomplished through the creation of stellar content that appeals directly to their needs and desires. Pulling this off can be a bit trickier than it sounds, though. Fortunately for you, our team of experts have a lot of experience in this area and can provide you with information on the techniques that yield the highest success rates. To get you started, this two-part blog will introduce you to the inbound marketing methods that you and your business simply cannot live without.
Begin with Strong Site Design
The whole point of inbound marketing is to attract traffic to your website. There's no point in doing this, though, if your website isn't up to par. Make sure that you employ smart web design tactics to ensure that your site looks professional, is easy to navigate, is intuitive, and features responsive design.
Select Relevant Keywords
Search Engine Optimization via keywords and phrases is still very important in inbound, but you need to be smart about it. Take the time to carefully select a handful of words and phrases that consumers might use when conducting a web search for the types of products and services you offer. Instead of littering these words haphazardly throughout your pages or "stuffing" your content with them, though, it's important that you take the time to organically sprinkle the words throughout your content. This boosts SEO without getting you flagged as spam. And don't forget to include keywords and metatags that reflect your locale. This will help improve SEO in the most geographically relevant areas.
Establish a Social Media Presence
These days, you can't succeed in inbound without the help of social media. Social media not only creates a platform for you to voice your ideas and opinions, and promote your brand, but also to introduce a wider audience to your content. The platforms also make content sharable, so the more relevant and useful your posts are, the more likely it is that existing readers will pass the word along, thus extending your reach.
Create a Posting Schedule
If your readers value your content, chances are that they'll want to come back for more, so who are you to leave them hanging? Establishing a regular posting schedule will encourage your customers to come back at steady intervals to learn what's new with your industry and brand, and to obtain more valuable information. This is a great way to build ongoing relationships.
These five techniques will help you promote your business and related content, and will help attract visitors, but how do you hook them on your brand? The second half of this series, which we'll be posting in only two short days, will cover the techniques you must employ in order to create unique and valuable content that will convert casual readers into loyal customers, and how to truly boost business with inbound.
Keep the Focus on Your Customers
Although you certainly want to convert readers into qualified leads and then into paying customers, it's important to be mindful of the fact that the focus of your content should be less centered around what you wish to accomplish and moreso on what your customers need. As you write blog posts, social media updates, ebooks, white papers, marketing emails, etc., make sure that the content is generated with your audience in mind. What are their interests, frustrations, pain points, and goals? These are the things that they want to read about and will attract them to your band.
Learn to Listen
One of the greatest things about social media is that it provides you with the opportunity to listen to and engage with your customers in real-time. It's wise to regularly check up on the conversations that are being held about your brand. This will provide you with feedback on what your customers like, and what they'd like to see change. As you listen in, you can make adjustments to your marketing strategy and create content that jives with what consumers need right now. You can also pose questions to your readers about their interests, or answer inquiries and comments of their own.
Remember the Variety is the Spice of Life
Don't be a one trick pony. When it comes to content, it's smart to develop a plan that encompasses several mediums. Pair blog posts with video tutorials, infographics, ebooks, and more. How do you know which methods are right for your business? Start by considering your audience. Which marketing methods appeal most to the demographic you're trying to reach? Next, think about your products and services. Do they lend themselves to visual aids, like product demonstrations, etc.? This will get your creative juices flowing.
Let Your Personality Shine
Customers don't buy from companies — they buy from people. It's imperative, then, that you utilize inbound marketing to demonstrate your brand's unique personality. Use your content to express your individual voice, to share your thoughts and opinions, and to promote causes that you care about. This will humanize your business and attract more leads.
Measure and Monitor
Always take the time to regularly measure the results of your inbound marketing efforts. Tracking the results, watching the numbers, and listening to consumer feedback will help you see what's working and what isn't so that you can streamline your efforts for maximum efficiency and effectiveness.
Here When You Need Us
Have questions? Looking for more expertise? Ready to take the next step?