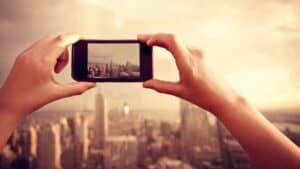 Instagram & Community Management Secrets
Love it or hate it, Instagram is an important part of today's culture. The social platform is different from other social networking services, though. Instead of relying on written communication, Instagrammers establish a strong sense of community through unique visual messages, usually in the form of photography. Because it is so community-focused, it's easy to see why community management is critical in this environment.
By assembling all of your prospective customers into a community and building their interest and trust in your brand, you can expand your influence and increase sales. Here's a look at a few tips for community management in the world of Instagram:
Try InstaMeet
InstaMeet is a great place to start for those who are looking to establish and grow their online Instagram communities. The awesome community-building initiative is a global phenomenon that is inclusive of anyone who wants to come together with like-minded folks in order to connect, explore, and share in their mutual creativity. Anyone can host an InstaMeet, so it's easy to get started. Upon doing so, you'll find that those who would most likely be interested in your brand will actually be drawn to you so that you can get to know each other and become an influencer for your Instagram community's buying decisions.
Listen and Respond
You can post cool stuff to Instagram all day long, but no one likes a friend who hogs the microphone and never listens when it's the other person's turn. The acknowledgement of engaged fans is an essential component in community management. Showing appreciation to those with positive feedback and responding professionally and positively to critique is one of the first steps in building trust and establishing strong communicational ties between you and your audience. Using specific hashtags or listening streams within your dashboards can help make this task simpler for your community management team and ensure that nothing and no one falls through the cracks.
Be an Expert
Social media can feel like a really casual environment (and in many ways, it is), but that doesn't mean that you should scale back on your professionalism and expertise. Your online presence exists so that you can shine and show the world what you've got. Make sure that every post counts by demonstrating your knowledge and expertise, offering tips and tutorials, and demonstrating your value on a daily basis. This is what's going to capture a prospect's interest and eventually earn you their business.
Get Personal
One of the great things about social media for business is that it allows faceless brands to broadcast their unique personalities to the world. Your Instagram account allows you to showcase your voice so that users can pick you out from a crowd of competitors and start to relate to you as an organization comprised of cool people, important values, and amazing skill sets. This makes you much more approachable and likable, and also increases the chances of making a sale. Instagram is especially great because you can routinely upload photos of your team carrying out day-to-day tasks, which will let your audience start to see who you are as people and what makes you tick.
Return the Love
When your fans take the time to comment on your stuff and support your Instagram page, you should give them a shout back, promoting some of their content on your own page. Instagram is all about sharing in one another's creative spirit, and participating in the flow of content sharing is the key to being fully integrated into the community.
Want some help creating and growing your Instagram community? Talk to the pros at Madison Taylor Marketing to learn more.
Here When You Need Us
Have questions? Looking for more expertise? Ready to take the next step?