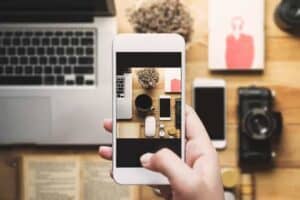 How To Use Instagram for Your Organization
Building a business from the ground up is more challenging than most people think. It takes a combination of extensive planning and strategizing, the right resources, and impeccable marketing techniques in order to get your name out there and boost your brand's popularity. In the past, this often meant putting together flyers and print ads, or even paying for a spot on your local radio or television station.
Today's marketing tactics are pretty different, though. Using technology makes it easier and more affordable to connect with your target audience – as long as you know what you're doing. Take Instagram, for example. This popular photo sharing platform can help you get your business off the ground and empower you to build a loyal following. Here's a look at how to effectively use Instagram as a part of your business' marketing strategy:
#nailthehashtag
More than just a passing social media trend, hashtags serve as incredibly powerful tools for building audiences and attracting a larger pool of customers. When used properly, a hashtag makes it easy for users to find relevant posts and be a part of the conversation. For maximum success, be sure to come up with a catchy hashtag for every post. Encourage your followers to make use of your creative hashtags when posting so that new people are constantly drawn to your business.
Get Connected
Instagram is a great marketing tool in and of itself, but it works even better when used in conjunction with other social media platforms. Instagram can be linked up with your other social accounts, including Facebook and Twitter. It's smart to connect your accounts because it allows users of other platforms to view your Instagram content. In other words, no one gets alienated or overlooked!
Image is Everything
The Instagram platform is all about visuals, so you have to make sure that your images are up to par. Make sure that any visual content you post is clear and of a high quality. Pictures and videos should also reflect who you are as a brand so that people immediately connect the dots between your image and your business. You should constantly be working on delivering eye-catching content that will leave a lasting impression and keep your followers coming back for more.
Keep 'em Engaged
Posting photos and videos to your Instagram account isn't enough on its own. Unless you're actually listening to and conversing with your followers, you're going to miss out on some terrific marketing opportunities. Think of it this way: Do you like it when someone talks AT you and never gives you a chance to respond? Of course not. You want an open dialogue. Maintain an open dialogue and encourage consumer engagement by taking the time to leave comments on your followers' pages and respond to those who post comments on your content.
Promote Yourself
When you're first starting off, it's extremely important to build up a solid fanbase, and this means that you're going to have to promote yourself. You can go about this in a couple of ways. First, you can take advantage of advanced marketing tools offered through Instagram or third party sites that will allow you to advertise your brand on every Instagram user's homepage. For a more organic approach, you might consider advertising special offers and deals for those who like and/or share your content. This will get users excited and attract new, prospective customers to your business.
If you're going to be a modern day business, you've got to make use of modern day advertising strategies. Instagram is just one of the many ways that you can connect with your target audience in 2017 and beyond.
Here When You Need Us
Have questions? Looking for more expertise? Ready to take the next step?