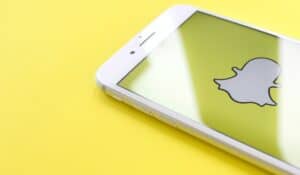 Is it Time to Use Snapchat for Your Content?
Snapchat launched seven years ago and was initially thought of as an also-ran in the realm of social media platforms. Not only did it come at a time when many people hadn't branched out beyond Facebook and a few other social media platforms, its functionality of photos and videos disappearing after a certain time limit was strange to some, off-putting to others, and counterintuitive to many people in the business world.
This original perception has certainly changed. Many businesses have discovered the power of Snapchat and are integrating it into their marketing and branding efforts. Is it time that your business used the platform for your own needs? While you mull it over, consider these benefits of the platform:
The Platform Is Very Easy to Use
The easier a social media platform is to use, the more likely potential customers will jump on board. Snapchat users add your business to their connections, and when your business adds to your Snap Story, your customers can view it at their convenience. Just take a video or snap a photo, choose a time limit, and upload it. The platform really is that simple and that makes it a perfect addition to your social media repertoire.
There's Just Something "Fun" About the Whole Thing
Many people dismissed the time limit as either a ridiculous gimmick or stress-inducing burden on the platform. Then, something funny happened – people started to LOVE how it worked. The time limit had made it into a fun little game where people could send pics (yes… sometimes of the naughty variety) and by the time the recipients could really start to enjoy what they were seeing, it disappeared forever. And, of course, this prompted tons of free exposure as users clamored to find ways around the time limit. Now, Snapchat allows you to replay or view a video or photo, save chats, and put an "unlimited" amount of time on photos.
It's Perfect for Branding Efforts
Building a brand is all about giving it an identity and getting people to respond to it positively. Snapchat is a perfect way to do that due to its very nature of sharing photos and videos with users that can be immediately accessed and enjoyed. You also have the option of adding graphics, which allow you to add your own unique style of presentation and further cement the type of brand you want to be.
Great Way to Provide Behind-the-Scenes Glimpses
Many of today's customers want to know what's going on behind the curtain of their favorite businesses. They want to see how these businesses operate, the kinds of employees they've hired, and what makes them tick. With the use of photos and videos, you can give current and potential customers an insider's look of sorts, which will help them become more enamored and connected to your business.
Makes You Seem Trendy – In a Good Way
Some people have been using the term "trendy" in recent years as a negative, but the tide is shifting once again. As it stands now, you want your business to appear trendy, because it means that you are on top of things in the business world and understand what consumers want and how they wish to be treated. And judging from how people have responded to Snapchat's functionality and options, it's definitely a trendy platform.
Your business should always be on the lookout for social media platforms and other marketing tools that will help grow your brand and expand your reach. The professionals at Madison Taylor Marketing are only an email or phone call away, and we help you take your business to the next level. Give us a shout and we'll develop a marketing strategy that will help you reach your goals.
Here When You Need Us
Have questions? Looking for more expertise? Ready to take the next step?