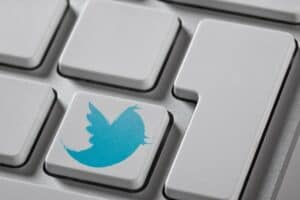 Is Twitter Still a Viable Marketing Platform?
It's hard to believe it, but Twitter recently turned 11 years old. Since its inception, the social networking site has seen some truly remarkable growth and opened up new and exciting doors to SMBs and marketers across the globe. Lately, though, some rumors have surfaced which insinuate that Twitter is "dying."
Is this claimtrue? Considering the fact that Twitter is still one of the top social platforms in the world (with 319 million active users at the end of last year), we think not. Twitter is still alive and well, and it continues to exist as a very viable marketing platform – especially when you know how to use it. This post will expose the best ways to succeed with Twitter in 2017 and into the future.
Discover the Power of Twitter Analytics
If your business is on Twitter but it isn't making use of Twitter Analytics, you're seriously missing out. After all, what's the point in putting forth so much effort to reach your followers if you're not actually sure what's working and what's not? At this point in the game, there's really no excuse NOT to be using the platform's tools that have been specially designed to provide you with valuable insights about which of your posts are sparking the most engagement and interest, when your peak posting times are, what your audience is most interested in/concerned about, and more. In addition to everything else, Twitter Analytics makes it possible for you to keep an eye on events that could be worth tweeting about. Whether an event is specifically related to your industry or is a large-scale event that may interest the majority of your followers, staying up-to-date on current affairs will keep you relevant and encourage your audience to rely on you as a source of topical information.
Of course, taking a look at what the Twitter Analytics tools have to offer is only half the battle. In order to really succeed with your Twitter marketing campaign in 2017, you will need to ACT on the information that you glean from these analytics. If you find out that a majority of your followers are using Twitter at a specific time of day, make it a point to schedule your tweets and posts for that period. If your audience is re-tweeting and loving tutorial videos more than any of your other content, keep 'em coming! If other types of postings aren't seeing much success, stop wasting your time and try something else. Use the tools to make better, smarter decisions that will help you meet your business and marketing goals.
Go Live
Facebook isn't the only social platform that allows for live broadcasting. In fact, Twitter was actually one of the first platforms to get on board with this trend, having acquired Periscope back in 2015. Now, Twitter makes it easy for you to post live via its own app, which is powered by Periscope. Being able to fluctuate between tweeting and live streaming will help you increase engagement and expand your audience. Live broadcast from interesting events that are related to your industry – whether you're hosting the event or attending it. Host a Q&A Session. Give your followers an inside look at your business. The options are endless.
Listen Carefully
You know what else is cool about Twitter? It's the perfect tool for "listening" to your customer's opinions on different issues and trends. You can easily monitor brand mentions and track hashtags. You can create Twitter Lists so that you can keep tabs on what people are up to, or to keep an eye on competitors and key influencers in order to get more ideas about what to post. Finally, consider using a "listening tool" in order to get notifications about your target audience's Twitter activity.
Twitter is alive and well, and it should be an integral part of your marketing strategy in 2017. Let the pros at Madison Taylor Marketing help you take advantage of all the platform has to offer.
Here When You Need Us
Have questions? Looking for more expertise? Ready to take the next step?