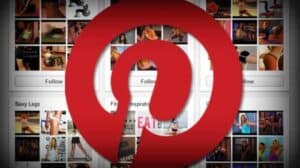 Elevating Your Pinterest Experience
Are you looking for another social media outlet to help build your brand? If you haven't tried Pinterest, then you should definitely give it a spin. After all, its user base has been expanding each year and the format is taking steps to evolve in the ever-changing world of social media in ways that are fantastic for both business owners and consumers.
Of course, if you want to use Pinterest properly, you need to keep up with growing trends as well. To get you started, here are a few quick ways to take your Pinterest account to the next level:
Remember: Pinterest Isn't Just for Women
When Pinterest first started out, it was heavily marketed to women, most likely based on the idea of popular hobbies like scrapbooking that were deemed to be very female-centric. While that seemed to make sense at the time, the truth is that men are flocking to Pinterest in record numbers. How many men exactly? According to Evan Sharp, co-founder of Pinterest, the number of men pinning and re-pinning doubled last year. So if you're a business that caters to both male and female products or services, feel free to use Pinterest to market to both.
Use Proper Keywords
In this way, Pinterest is just like every other social media outlet. If you want to draw in followers, you need to use relevant keywords in your descriptions, both on your pins and inboards. The great news is that Pinterest has upgraded its site's search functionality, which makes keywords even more important, resulting in more accurate hits than ever before. One key feature is that Pinterest automatically reads a posted image's "alt text," so maybe sure you're using that to your advantage.
Take Advantage of Rich Pins
There are five types of rich pins that you should acquaint yourself with: article, product, recipe, movie, and place. These are based on what many Pinterest users and followers are most interested in, and they're a great way to engage with people even further. Rich Pins allow you to include more information than a standard pin and when someone pins one of your images, that information goes with it. Plus, you can add Rich Pin data to your blog posts and other online content to entice more followers.
Purchase Promoted Pins
The people running Pinterest have already realized just how powerful their social media platform has become, and that's why they've started offering Promoted Pins. This program will place your pins in other users' Pinterest feeds, which improves the advertising and marketing potential of the site. And for right now at least, you'll find that the prices for this program are considerably lower than other social media outlets, so now's the perfect time to jump on the bandwagon and enjoy the benefits.
Get Ready for Buyable Pins
This new service is already poised to become one of the most popular features from a business standpoint. The new Buyable Pin functionality will allow users to purchase your products through the Pinterest mobile app. We suggest that you sign up for this functionality as soon as possible, because in addition to allowing yet another outlet for your products, Pinterest won't be keeping a percentage of your sales … at least for now.
Here When You Need Us
Have questions? Looking for more expertise? Ready to take the next step?