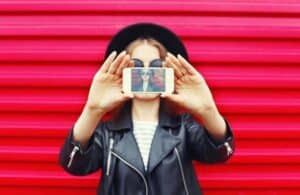 7 Ways to Increase Your Instagram Comments
We realized, after giving it some thought, that the eight tips we provided concerning Instagram comments on our previous post just isn't enough. So, we're back with more and couldn't be more excited!
Back when Instagram first started, it displayed all of its images in chronological order. A little over a year ago, though, the social media platform changed its algorithm to order all posts based on the presumed level of viewer interest. This means that in order to show up in follower feeds, you need to be providing awesome content that your fans are actually engaging with, and that means that your Instagram survival literally depends on the number of comments you get. So, how can you get people talking about your Instagram posts? The following eight tips will help you generate more excitement and engagement.
Be Unique!
When scrolling through their Instagram feeds, users are looking for fresh, exciting content. If you're just posting mediocre, run-of-the-mill type images time after time, people are going to get bored with you fast. Don't be so committed to trying to please everyone that you become a dull, vanilla poster. Instead, embrace your unique brand vibe and post truly original content that will "pop" on your followers' feeds and inspire engagement.
Embrace Filters
Instagram is known for its multitude of exciting filters and cool editing features, so why wouldn't you take advantage of those? With a few clicks of a button, you can take a photo from pretty cool to totally freaking awesome. In fact, recent research has shown that filtered photos are actually 21 percent more likely to be looked at and 45 percent more likely to receive comments. "Warmer" hues, higher contrast, and higher exposure rates are generally the most successful.
Make Connections
If you want your audience to engage with you, you've got to be willing to engage with them! Your followers want to feel valued and appreciated, so if they take the time to leave you a comment, it's your job to reply. Even a simple "Thank you!" can go a long way in encouraging your followers to continue engaging with your posts. You can also forge connections by reposting a follower's images (with their permission and providing them with due credit) or hosting contests.
Be Consistent
If you're not posting to your Instagram account on a consistent and regular basis, your followers are going to drop off like flies. After all, if you're out of sight, you're going to be out of mind, and that means that people will engage with your posts less frequently and you'll fall to the bottom of follower news feeds. Stick to a schedule to keep your followers hooked.
Stay Privy to the Competition
What are your competitors doing with their Instagram pages? If you want to remain competitive, you need to be willing and able to keep up with the Joneses. Look at what posts are getting noticed by others within your industry for inspiration on your own account. Don't be a copycat, though – put your own twist on it!
Hook Up with Influencers
Figure out who the key influencers are in your industry and try to make meaningful connections with them. If you can get an influencer to do an Instagram takeover, share your content, or even give you a mention, you'll see a huge spike in the number of comments you get.
Use Analytics
In order to continue increasing engagement and being successful, you need to know why some of your posts are popular and why others seem to fizzle. Using analytics tools will help you figure out who your audience is and what appeals to them most so that you can keep giving them what they want.
Need more help increasing your Instagram comments? As social media experts, the Madison Taylor Marketing team is here to help. Let's get started!
Here When You Need Us
Have questions? Looking for more expertise? Ready to take the next step?