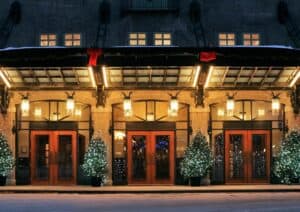 Holiday Marketing Tips for Your Hotel
We certainly don't need to tell you how popular hotels become over the holidays. An increase in travel to see family and friends has tons of people hitting the road and taking to the sky to see loved ones all across the country and beyond. While some of these travelers may be staying in a family member's guest room, thousands upon thousands of them will utilize hotels for these Christmas and New Year's vacations.
Even though hotels will be in high demand over the holidays, you'll be facing a lot of competition. It's essential that your hotel stands out in the crowd. That, of course, will take some marketing techniques. Yes, we're nearly halfway through December at this point, but if these marketing tips can be employed right away, then you're sure to add guests that other hotels might have laid claim to instead.
Announce a Holiday Special
Travelers are always looking for a great deal, and the holidays are no exception. If you want to garner more attention and stand out in a crowd, featuring a holiday special is a great way to do so. Special pricing is one direction you can go, but this is when you can really get creative. For Christmas time, offer a Santa Claus photo op for last-minute travelers who were too busy to check this off their to-do list. During New Year's, offer to pay for Uber rides to and from one local spot as part of a "safe holiday" package. And, of course, with both of these holidays, giving away free food in the form of a special breakfast will earn you points with most travelers.
Spruce Up Your Website
Throughout most of the year, your website's appearance probably remains essentially the same. When a holiday approaches, though, it's important that the site feel more festive so that it gets additional attention. You don't really need to do anything too fancy. Simply give your hotel's home page a visual upgrade that involves holiday items like Christmas trees, snowflakes, ornaments, etc. This simple change will be more attractive to online visitors and could very well give your hotel that little extra "oomph" it needs for the holiday season.
Increase Social Media Interaction
You can't navigate online for more than five minutes these days without someone mentioning a social media platform, whether it's Facebook, Twitter, Instagram, Pinterest, or one of the other dozens to choose from. While you may not be so inclined to add more platforms to your social media roster for the Christmas and New Year's holidays (you can worry about that in 2018), increasing your social media engagement is a great way to grab the attention of travelers looking for a place to stay. This is especially true with younger travelers, as millennials tend to lean toward businesses that have a social media presence.
Blog… Blog… Blog
If you haven't already jumped on the "blog train," now's the time to treat it like it's the Polar Express. Blogging is a great way for travelers to learn about how your hotel operates, the amenities you provide, and even the type of personality that reverberates throughout your staff. Working with a marketing company (hint hint) that truly understands the need for targeted marketing via blogs and other services during the various seasons throughout the year is a great way to improve a potential guest's attraction to your hotel.
Marketing your hotel is a year-round commitment that can't be undersold. Whether you want to throw together a quick marketing special for your hotel before the end of the year or if you're wanting to make 2018 one of growth and prosperity, the folks at Madison Taylor Marketing are standing by to help. Give us a shout and we will take your hotel marketing efforts to the next level.
Here When You Need Us
Have questions? Looking for more expertise? Ready to take the next step?