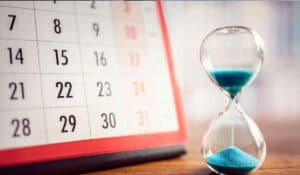 Last-Minute Inbound Marketing to End 2017
It seems like it was only a few weeks ago that we were ringing in the new year, and now 2017 is rapidly coming to a close. As we zero in on the final months, now is a great time to review your inbound marketing tactics. In addition to considering how successfully you met your marketing goals and analyzing the fruits of your efforts, you should also be formulating a game plan to end 2017 with a bang. Regardless of whether your inbound marketing results were good, great, or absolutely incredible this year, there is still time to improve your strategy and finish out on a strong note. Here are a few expert tips for killing it in the remaining two months of the year.
Capitalize on the Holidays
As luck would have it, November and December are some of the greatest months of the year for inbound marketing. Why? The holidays, of course! Thanksgiving, Christmas, Chanukah, and New Year's Eve are some of our nation's favorite holidays, and this creates a truly magical time for marketers. Oh, and don't forget about Black Friday! The trick with each holiday is to capitalize on the excitement and emotion that goes into these special celebrations. Understand that people are getting into the spirit of giving and are eager to find great deals on products that they can gift to their loved ones. Promoting special sales and holiday events on social media or blog accounts is a great way to get the attention of new and existing customers and to increase sales in the home stretch of 2017.
Be Consistent
Because of the holidays, a lot of businesses tend to get lax on their inbound marketing and social media efforts. With so many people taking vacation days and so many holidays off, it's really easy to ease off of being consistent with your blog posts. We urge you not to fall into this dangerous trap! Just because scheduling changes may exist within the office doesn't mean that your customers are taking a break from the Internet! You need to be as diligent as ever, providing valuable content and posting it at regular intervals so that your followers know what to expect. Stay current with blog and social media posts, and stay on top of your email marketing.
Create a Sense of Urgency
One great way to drum up excitement and interest in your products and services is to create a sense of urgency. This can be done by setting a time limit on exclusive products, or on special deals and sales. You might consider offering a limited time product or service that is only around for the holidays. You could also do a special promotion as a way to get rid of old inventory at lower prices before the end of the year. Finally, you can offer special sales events that only last through the holidays. This ticking clock will motivate your customers to make a buying decision NOW. Be sure to promote all of this on your blog and social media platforms.
Express Your Gratitude
Thanksgiving and the December holidays are a time when we express our gratitude and reflect on our lives. As a business, it's smart to express your gratitude for your customers and fans with your inbound marketing tactics. Whether it's giving a shout-out to your loyal customers on your blog or social media account, hosting giveaways for your most loyal clients, or asking your followers what they'd like to see from your brand in the coming year, you'll seriously boost customer engagement and increase your reach.
Need some help giving your inbound marketing campaign a power boost before the year comes to a close? Madison Taylor Marketing can help. Reach out to our friendly team of experts today.
Here When You Need Us
Have questions? Looking for more expertise? Ready to take the next step?