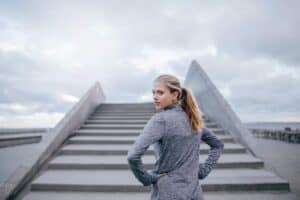 2017 Marketing Pitfalls and Promises
The month of December is a truly special time of year. This is the period in which we take the time to reflect on the previous months and make plans for how to better ourselves in the future. In the world of inbound marketing, this means performing an honest evaluation of your successes and shortcomings throughout the year. But, what does this type of assessment truly entail? Today's post will walk you through the process of reviewing your marketing pitfalls and promises, and will explain the importance of doing so.
Reviewing Your Marketing Promises
We've found that the best place to start with your evaluation is to take a look at the promises you made with your marketing campaign in the previous year. This includes promises that you made to your customers and to yourself.
When you started marketing your brand at the beginning of 2017, you probably set some goals. You had an idea of what you wanted to accomplish with your marketing tactics, how you expected your client base to grow, and you had big plans for increasing your profits. These are the promises that you made to yourself. Now it's time to get honest with yourself about how your actual performance results compared to your goals.
Next, consider the promises you made to your customers. In the world of inbound marketing, promises are often made in exchange for information. You use calls-to-action and landing pages to inspire your current and prospective customers to subscribe to your blogs and email lists or to provide you with their contact information by offering them something of value in exchange. Maybe you offered a free ebook, or it could be that you guaranteed special discounts and offers. Whatever the offer, however, it's important that you take the time to make sure that you actually followed through on those promises.
Why do you need to do all of this? The fulfillment of promises that you made to yourself and to your consumer audience is essential to marketing success. If you didn't follow through with your goals, that means you sold yourself short and missed out on big opportunities throughout the year. If you didn't fulfill your promises to your customers, you have likely created a feeling of mistrust and have harmed your consumer relationships. Taking the time to review your marketing promises lets you know where you stand with yourself and with your clients so that you understand the areas in which you have done well and where you need improvement.
Reviewing Your Marketing Pitfalls
If, after reviewing your 2017 marketing promises, you have found that you have come up short in certain areas, it's important that you get down to the root causes. What marketing pitfalls caused you to miss the mark on certain goals and promises? Did you spend too much time cranking out content on a subject that wasn't inspiring engagement from your target audience? Did you make promises that you simply couldn't keep? This often happens when a small to midsize business sets lofty goals but doesn't have the manpower and resources required to deliver. Understanding these types of pitfalls will help you regroup and make a better plan for the new year.
Success in 2018
Reviewing the ups and downs of your marketing campaign in 2017 is only half the battle. From here, you need to be willing to work hard to improve your marketing strategies and to find increased success in 2018 and beyond. Madison Taylor Marketing is standing by to help you reach your goals for the upcoming year and beyond. Hit us up today to start making 2018 your best year yet.
Here When You Need Us
Have questions? Looking for more expertise? Ready to take the next step?