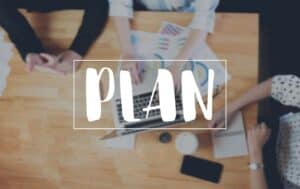 Marketing For the Future: Why You Should Be Doing it Now
The world of marketing is constantly evolving. For those who have been in the biz for any considerable length of time, it may not seem all that long ago when outbound marketing tactics were the norm. In recent years, we've had to adapt to and embrace inbound marketing strategies. While the concept of inbound isn't going anywhere anytime soon, though, we can guarantee that the methods for successfully drawing your target audience to your front door will continue to shift as we move forward. In order to be successful, then, you absolutely cannot afford to rest on your laurels. To stay in the game, you've got to be forward-thinking and ready to embrace change as it comes. Here are a few smart ideas for leading the pack with your marketing strategies and future-proofing your brand.
Keep an Eye On Your Audience's Migratory Patterns
Just like a herd of buffalo seems to constantly stay on the move, seeking greener pastures, your social media fans and followers are also continuously migrating to newer and more exciting platforms. This doesn't mean that you should try to participate in every passing social media trend; that would only cause you to spread yourself too thin and possibly harm your marketing strategy. Instead, keep an eye on your audience and see where they are "settling down" and spending the majority of their time. If it seems like a new and trendy platform is "sticking," you should definitely set up shop there.
Be the Fastest Problem Solver
Today's consumers have very high expectations of small to midsize businesses, and that means that they will inevitably have some complaints about products, services, or the way things are done. One of the best ways to future-proof your business and stay ahead of the competition is to stay on top of any potential problem, coming up with workable solutions before they get out of hand. It's even better if you are able to find ways to stay ahead of complaints, anticipating problems and remedying them before anyone has a chance to moan and groan. This can be done by running focus groups and live chats.
Test Before You Invest
Changing things up with your marketing campaign in order to stay on top of the latest trends can feel risky at times. After all, how can you be sure that a particular trend is really going to take off and pay off? It's always a good idea to do some testing before you fully commit to any new marketing strategy. Running a low-risk marketing test will give you the opportunity to see what works well – and what doesn't. This will give you a better idea of where to invest your money so that you can continue to thrive in the future.
Get the Whole Team On Board
Guess what? People are creatures of habit, and they often don't like to change things up. In the world of marketing, though, this is a problem. Ideally, you want your entire marketing team to be resilient, adaptable, and constantly thinking outside the box in order to come up with new and innovative ideas for getting your brand name out to the masses. Find ways to make flowing with the tides of change fun and rewarding for your staff. Encourage free thinking, and be approachable and open to any and all suggestions. Urge your team members to combine their various skill sets and put their heads together to come up with new and better marketing strategies.
Marketing is a very fast-paced industry, and your brand's adaptability could make or break your ability to be successful in the future. The team at Madison Taylor Marketing is ready to help you start future-proofing your business right now. Send us an email, message us on social media, or hit us up however you'd like to get started today!
Here When You Need Us
Have questions? Looking for more expertise? Ready to take the next step?