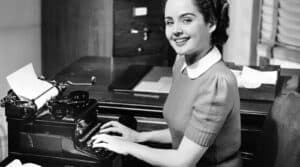 2017 Changed the Content Creation Game
As stated in our previous blog, we've named 2017 the year of content creation! Perhaps you already have a blog, but you've been slacking off a bit on keeping it updated. Maybe you've heard about the positive impact of blogging on SEO, but you haven't been sure where to begin in the process of launching your own blog. Whatever the case may be, it's time to stop putting your blog on the back burner and start creating exciting new content today.
That doesn't mean that you should be typing up just any ol' nonsense and posting it to your site, though. In order for you to find success in your inbound marketing campaign, you've got to focus on creating unique, inspiring, and valuable content that will really resonate with your target audience. The following tips will help you to achieve just that.
Write with People in Mind
Too many business bloggers make the mistake of writing for search engines rather than for people. These are the sites that feature cold, robotic blog posts that are typically loaded with keywords and a whole lot of fluff. Even if the blogger manages to fool the search engines, though, customers aren't stupid. As soon as a consumer lands on a post like that, they'll roll their eyes and click away.
Instead of going this route, really stop and think about the people that you're marketing to. What types of information really interest them, and what issues are truly important to them? Which of their problems can you help to solve? Writing from this perspective will add warmth and personality to your content, while offering something that's actually useful and relatable for your everyday blog reader.
Write for Search Second
That's not to say that you shouldn't think about search engines at all. After all, content creation is a major factor in search engine optimization (SEO), so you need the web crawlers to pick up on your blogs, index you, and rank you (preferably up at the top!) Even so, this should be your second priority. Don't base your blog posts around keywords; work your keywords into your content so that it flows naturally and covers topics that people care about.
Answer Questions
When you're not sure what type of content to develop, go to your customers. Today's consumers aren't shy about asking questions of brands on social media, and if one person has a question, there's a good chance that a high volume of other people have the same question, so run with it! Dedicate an entire blog post to answering a reader's question, or create a video that demonstrates how to properly use your product. Not only will this attract a lot of interest, but it will also demonstrate your expertise and show your audience that you really do listen to them.
Read and Share
If you don't pay attention to your own content, how can you expect your customers to care about it? Everyone within your company should be taking the time to read your business blog and to review content posted to social media platforms. This helps build unity and continuity across the organization when it comes to where your company stands on certain issues, and how it relates to its target audience. From here, you and your team should be sharing your own posts in order to expand your reach and lend more credibility to whatever statement you've made with your content.
Are you ready to make the rest of 2017 your big year for re-launching your content creation initiative and boosting sales for your company? You don't have to go it alone.
Here When You Need Us
Have questions? Looking for more expertise? Ready to take the next step?