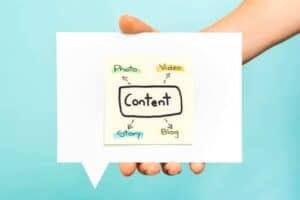 Notable Video Marketing Starts Right Here
Internet users LOVE videos – a fact that's proven by a recent forecast from Cisco who predicts that video traffic will make up 80% of all consumer Internet traffic in 2019. With numbers like that, you absolutely can't afford not to step up your video marketing game and get into the world of streaming incredible content to your viewers. Making videos that are worth watching, though, takes a lot of careful consideration and impeccable execution.
When you visit a business website, you can tell which companies have put a lot of thought and effort into their web design, and which have simply slapped something together in order to have a "good enough" online presence. In the same way, viewers are able to immediately make distinctions between videos that have been developed with consumer interests in mind, and those that have been created just for the sake of having made a video. This is no good, because you want people to do more than just click the play button on your content – you want them to view your videos in their entirety, be inspired by them, and share them with their friends. How can you do that? Here's a look at a few great tips for making kick-ass videos that your consumers will love:
Integrate Written and Video Content
When you're first starting out, the idea of video marketing can seem overwhelming and intimidating. Here, small steps can go a long way. You can create short videos that will be embedded within your email marketing campaigns or white papers, that will be shared during webinars, or that will be featured in the middle of a blog post. These videos might further clarify your written text, demonstrate a product, or provide other valuable information and visual stimulus. Simply adding a short video to your written content will increase engagement and consumer interest.
Make It Interactive
By nature, videos are much more interactive than written content. It's important, then, to take advantage of this and create as interactive, engaging, and immersive an experience for your viewers as possible. Use your videos to get valuable feedback from your viewers. This is especially simple when live streaming an event. Video marketing should also feature CTAs that will inspire your viewers to click to download something, to provide you with lead information, or to take other steps that will help you to expand your reach and make sales.
Develop a Unique Video Player
Anyone can create a video and upload it to YouTube. While this is a pretty fast and convenient way to share video content, though, it won't give you the competitive marketing edge you need to really thrive. In fact, directing your viewers to YouTube can actually create distractions. Let's face it – not many businesses can create content that can compete with a video of adorable cats getting brain freezes! To keep your audience focused on YOU and YOUR content, it can be smart to create your own unique video player that will be easily identifiable as your own. The use of a personal video player will also help you to get more detailed information and analytics on the success rates of your content.
Make Your Videos Easy to Find
There's no point in making a video if people can't find it. Make sure that you utilize smart SEO tactics, utilize the right metadata, add captions, and make your video content very sharable so that as many people can access it as possible.
Once you start implementing these kick-ass video marketing strategies, you've got to stick with it. Making video an essential part of your marketing campaign will draw even more consumers to you and will keep them coming back for more. Get started with your video content strategy by reaching out to the pros at Madison Taylor Marketing today!
Here When You Need Us
Have questions? Looking for more expertise? Ready to take the next step?