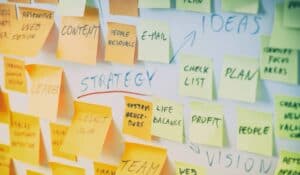 Optimization in a Start-Up
We work with lots of start-ups, and hell, I still consider Madison Taylor Marketing a start up. One thing that I'm told over and over is that there are never enough hours in the day and prioritizing is impossible. I've been there. When you're working from sunrise to midnight it is easy to get discouraged and overwhelmed. So here is what I've learned from my start up and others that we've had the opportunity to work with.
Clients/ Customers Come First
When you start the day, always prioritize the tasks for your clients/ customers first. They are the ones who are keeping the doors open, so their needs always come first. Even if you know that you can't complete a request today, send a quick email letting them know that you received their request and are working on it.
Schedule Everything
I am attached to my calendar. Every, single thing I do is scheduled on my calendar. And I have also learned to slice my week into different segments so that I ensure that I have time for everything. Mondays are reserved for internal meetings, brainstorming, getting stuff done and preparing for the week. Tuesdays and Wednesdays are reserved for client meetings, industry events, networking opportunities and anything else out of the office. Thursday is the day I work from home and knock-out all of my to-dos. I am a huge proponent of working from home for two reasons. 1) It allows me to get a ton done with very limited interruptions and 2) it gives me the opportunity to do so in a relaxed environment. I stay in my PJs or work from the pool. When you are working long hours, it helps to do so in an environment that makes you happy. Fridays are a catch all day. Don't forget to schedule time with your family and doing things that are important to you outside of work.
Get Organized
Your email box can start to become hell on earth. If yours is anything like mine, I receive anywhere from 50 – 150 emails a day and it gets overwhelming. Not to mention all of the notes from meetings, sticky notes, invoices, orders, etc that pile up. My solution is BaseCamp. This is what we use company wide as a project management software, and honestly, I would have lost my sanity a LONG time ago if I didn't have it. I go through everything in my life and organize them into different categories, then schedule a date when it needs my attention. That way things don't slip through the cracks and I am able to look at my job one day at a time. This also allows me to share information with colleagues and clients, get a daily "recap" where I can see exactly what the company accomplished that day and get up to the minute information for our clients. Even if you are not in a services business that requires project management software, this can definitely help just day-to-day operations. Plus, Basecamp has a 60 day free trial, so if you don't like it there is no skin off your back.
Tackle One Whale a Day
It is easy to get bogged down in the everyday grind of tasks, especially in a start up where you wear so many hats. Some advice that I read a while ago (I can't find the article, otherwise I would link to it) was to accomplish one big thing every day. Whether that is for a client, getting a tradeshow booth out the door, launching a new initiative, or simply having a tea party with your kid, do something that is big and worth while. You'll be surprised how much this helps relieve the feeling of being on a hamster wheel.
Have a Good Play List
If you haven't been able to tell from our social media, I love music. And so does everyone else at MTM. Music has the power to kick you in the ass, energize you, and put you in a good mood. Find music that speaks to the "working" you and have it on in the background. When our team is under a tight deadline, the music is at full volume with everyone plugging away, but singing and laughing at the same time. From what I have seen, we actually produce better work in this atmosphere and everyone is in a MUCH BETTER MOOD. Here is one of my play lists to get you started.
Laugh & Appreciate the Milestones
Don't be too busy to appreciate the good stuff or to just sit back and laugh until you can't breath. I remember the first ever payment MTM received. I took a picture. I danced around my home office like an idiot. And I still celebrate everything. Project completions, awesome work from the team, a happy client, and business growth. Because life is short and I don't want to stop fifty years from now and not remember the good times. My great-grandmother told me, there is always an occasion for cake, and I think that was some damn fine advice. Of course, we have changed it to cupcakes, but I think it still works.
Here's to cupcakes,
Aimee Meester
Chief Marketing Aficionado
Here When You Need Us
Have questions? Looking for more expertise? Ready to take the next step?